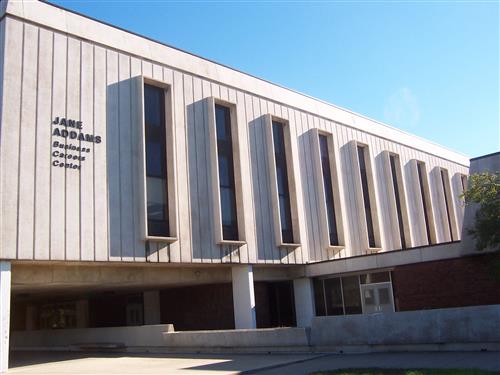 Dear Jane Addams Business Careers Center Families and Friends:
Welcome to the 2017-18 school year! I hope you enjoyed a relaxing summer and are ready to begin a great year at Jane Addams. The faculty and staff are thrilled to welcome all of you back to a new school year of learning and growing. Personally, I am grateful and elated to continue this journey with you as your Principal. Over the past year, I have had a chance to meet many of you and your children, and look forward to continuing to build strong relationships with all of you in the upcoming year. As we enter this new school year, I want to let you know that our staff will be engaging in conversations around having a growth mindset, both for themselves and all students.
We believe that every person should always be growing and learning. Despite obstacles, we must always believe in our ability to rise above challenges and come out stronger in the end. This year we will be working on teaching our students that events happen every day, but they own the response to those events which, in turn, makes the outcome positive or negative. Our formula is E + R = O (Events + Responses = Outcomes) inspired by Kent Julian.
We are excited about meeting all of our families and look forward to a great time at Jane Addams. Each person in our Jane Addams family is an essential piece of the puzzle that makes us a great school with strong traditions.
Sincerely
W. Diane Grondin Principal, Jane Addams Business Careers Center