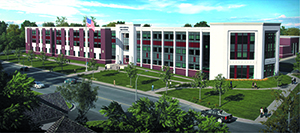 ---
About Our School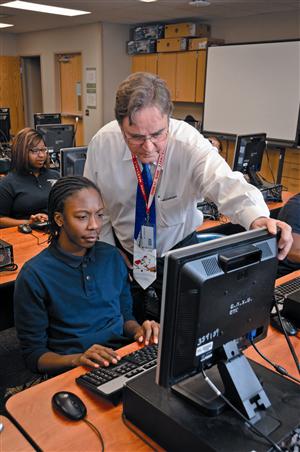 John Marshall Campus

Imagine attending one of the three small schools that make up the new John Marshall Campus, a choice of schools that allow students to find the right fit, receive personal attention and, with the help of community partners, connect to real-world experience. Imagine having all of this while enjoying extracurricular activities like athletics and band that unite the campus.

The schools, located in the new building, feature specialties that are in demand in Northeast Ohio and offer pathways to well-paying 21st Century jobs, regardless of whether students go on to college, enroll in other post-secondary education or obtain a certificate.

The schools and their specialties include the:

John Marshall School of Engineering
John Marshall School of Information Technology
John Marshall School of Business and Civic Leadership
While 9th- and 10th graders will choose one of the three new small schools at the John Marshall Campus, 11th- and 12th-graders will continue working toward graduation from John Marshall High School. School staff will work closely with students in the upper grades to guide them toward colleges and careers.
Details at a glance:
COURSE
OFFERINGS
Six AP courses
Honors courses
French
Japanese
Latin
Mandarin Chinese
Spanish
Career-technical education programs
Dual high school/college enrollment
Accounting
Administrative and professional office support
Computer networking (CISCO)
Lodging
Teaching profession
Year Built: New building under construction will open Fall 2015
Extracurricular Activities
Baseball
Softball
Basketball
Golf
Track and field
Football
Volleyball
Wrestling
Cross-country
Cheerleading
Choir
Drama Club


Student Council
Yearbook


Special Olympics

Citizenship

Institute
Drill Team
Green Team
HealthCorps
Hi-Steppers
Robotics
Band
Chess Club
COMMUNITY PARTNERS
Berea Children's Home
PPG Industries
3Rs (Rights, Responsibilities, Realities)
College Now Greater
Cleveland
Cuyahoga Community College
HealthCorps