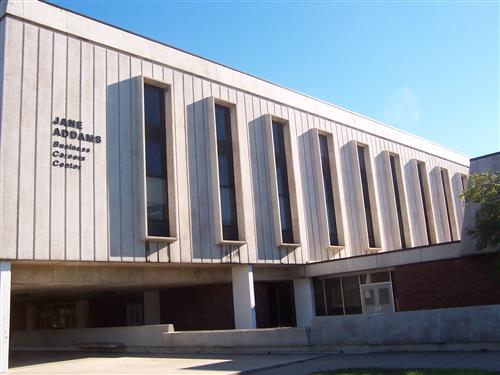 Jane Addams BCC
serves students in grades 9-12 and has a student population of approximately 380 students. JABBC has a long history of excellence in academics as well as business careers pathways and extracurricular activities.
We are passionate about providing the best learning environment and experience possible for each and every student who attends Jane Addams Business Careers High School. Our fundamental philosophy is guided by a belief that all students deserve to be treated with dignity and deserve to have the option of leaving JABCC High School's doors to pursue anything in the world.
JABCC appreciates the sustained support provided so unselfishly by our parents, community members, and local businesses. We pledge to continue to work hard to make our academic, careers and extracurricular programs even stronger to ensure our students are successful and prepare for the future. They deserve no less.
We hope you enjoy learning more about us as you visit our site. If you have comments or recommendations, feel free to contact us at 216-838-9250.