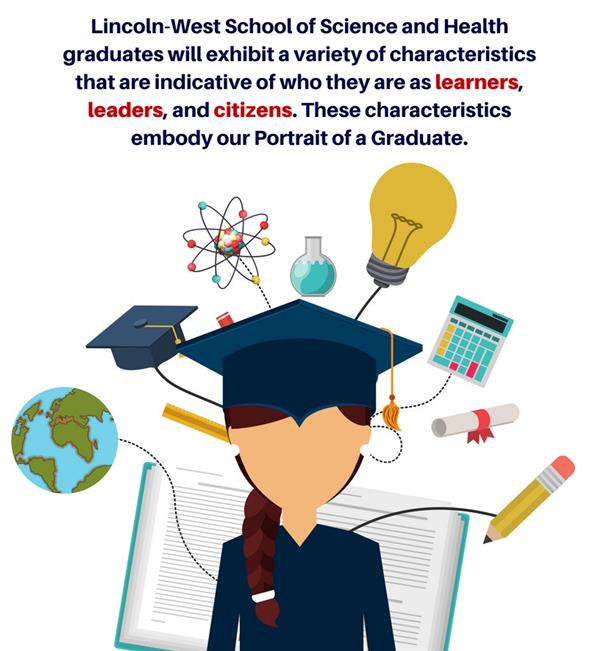 Portrait of a Graduate

---

Learners achieve and apply appropriate academic and career focused knowledge.

Exhibit college and career readiness and an ability to connect education to meaningful employment and productive citizenship.

Demonstrate the ability, knowledge, confidence, creativity, and initiative to take ownership in problem solving and goal setting.

Thrive on challenge and celebrate success.

Leaders build connections and work with individuals and diverse communities.

Communicate and collaborate to effectively express ideas through speaking, writing, and multimedia.

Respect, value, and embrace the diversity of others, as inclusive leader, with an openness to new and unique ideas.

Create innovative solutions to problems.

Citizens demonstrate mindfulness of self, others, and personal journey.

Maintain healthy interpersonal relationships and supportive personal, social, and professional networks.

Set goals to achieve full potential as empowered and committed individuals within the context of their family, community, and the world.

Demonstrate ability to act with integrity, empathy, and flexibility in making reasoned, ethical, and responsible decisions.