Warner Girls' Leadership Academy (PreK-8)
---
School Stats
Address:
8315 Jeffries Avenue
Cleveland, OH 44105
216.206.4620 (Main Number)
8:15 a.m. -3:45 p.m.

Principal: Audrey Staton-Thompson



Ward: 2

About Our School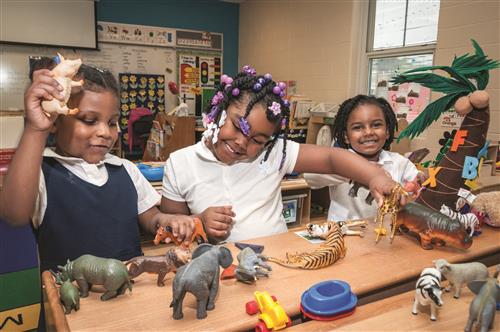 Warner Girls' Leadership Academy PreK-8 models growth, leadership and achievement. WGLA builds on the assets of girls' research, allowing for their uniqueness to shine through.
Each "Wildflower" is provided with the highest education experience and is challenged to:
increase thinking skills and content knowledge
wrestle with topics to achieve learning through researched-based practices like Socratic questioning and accountable talk
engage beyond paper and pencil through project-based learning
The three C's of Competence, Confidence and Compassion are supported by community, parents, students and staff through the implementation of hopes, dreams and expectations that center on results.
Students and families are treated with honesty, kindness and respect – we believe in having fun, celebrating often and laughing… a lot!
---
View Larger Map