Our Students
---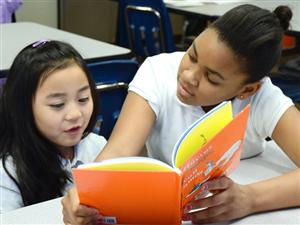 Student Ethnicity
Black, Non-Hispanic: 64.9%
Hispanic: 15.6%
White: 15.4%
Multiracial: 2.6%
Asian or Pacific Islander: 1.3%
American Indian or Alaskan Native: 0.2%
Student Gender:
Female: 48.2%
Male: 51.8%
Student Attendance rate:
High School Graduation Rate:
Class of 2015 graduation rate: 69.1%
Improvement from Class of 2011: +23.4%
Students receiving specialized services:
Special Education services: 23.0%
Multilingual services: 7.8%
Free/Reduced Price Lunch: 100.0%
Gifted Education services: 6.4%
Homeless services: 3.6%
Transportation
---
Transport 8,449 students on yellow buses daily.
Transport 6,368 students on RTA daily.
Transport 488 students on cabs/vans daily(special needs to mainly alternative schools, ie, PEP schools)
The average mileage per day for fleet is 17,000.
The estimated mileage per year for fleet is 3,060,000.
Food Service
---
Number of meals served per day – 45,900
Breakfast – 16,900
Lunch – 29,000
Number of meals served per year – 7.9 million
Our Schools
---
Number of Schools: 102
67 K-8 schools
3 K-12 schools
32 9-12 schools
Program offerings include:
Advanced Placement
Alternative Education
Bilingual Education
Career/Technical
Dual Language (English/Spanish)
Early College
Gifted and Talented
International Baccalaureate (certification in progress)
Montessori
New Tech Network (problem/project and mastery based)
Performing and Visual Arts
Post-secondary/Dual degree
Pre-school
Single Gender
Special Education
STEM (Science, Technology, Engineering, Math)
Our District
---
The Cleveland Metropolitan School District is the second largest school district in the State of Ohio. The district is 82 square miles and serves Cleveland, Bratenahl, Linndale, Newburgh Heights, and parts of Brook Park and Garfield Heights.