High School Choice Fair - Eastside Community
Choosing the righ high school is the most important step you can take for your child's future.
Visit ChoosCMSD.org to explore Cleveland's growing portfolio of quality high school options.
Choose NOW. Choose CMSD!
216.838.3675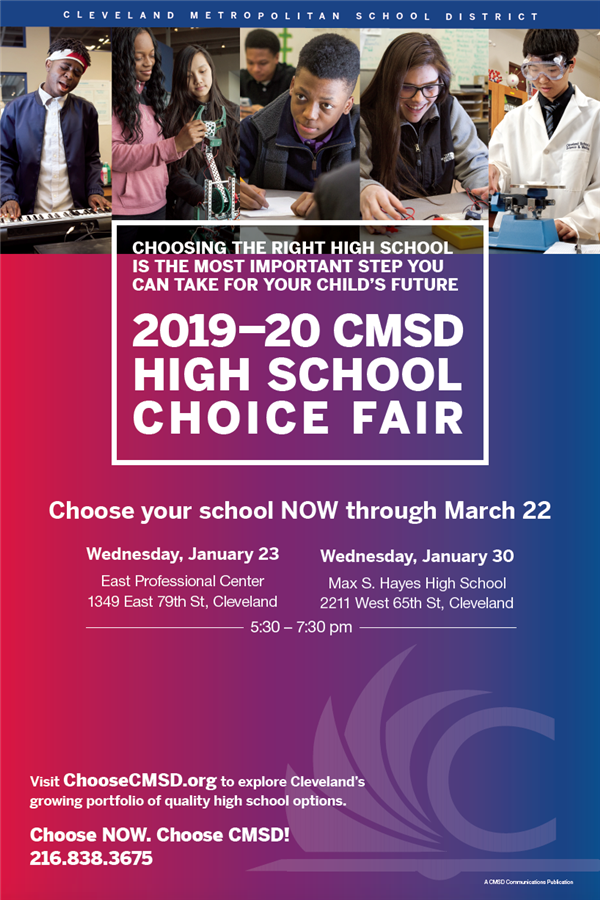 East Professional Center
1349 E. 79th St.
Cleveland, OH 44103The zipcode must be numeric with at least five numbers.