Return to Headlines
CEO is finalist for top leadership award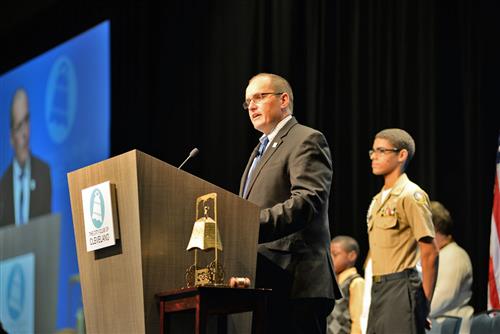 CMSD NEWS BUREAU
10/5/2016
CMSD Chief Executive Officer Eric Gordon is a finalist for the Green-Garner Award, the highest honor available to urban superintendents.
The
Council of the Great City Schools
will announce the award winner on Thursday, Oct. 20 at its fall conference in Miami. The council represents 68 large U.S. school systems.
The award is given in alternating years to a school board member and superintendent. Gordon, who was appointed CEO in 2011, has been a finalist each time he has been eligible.
Cleveland Board of Education Chair Denise Link
won the award in 2013
.
The award is named for Richard R. Green the first African-American chancellor of the New York City school system, and Edward Garner, who served on the Denver school board.