Return to Headlines
CMSD to stage "The Wiz" at Playhouse Square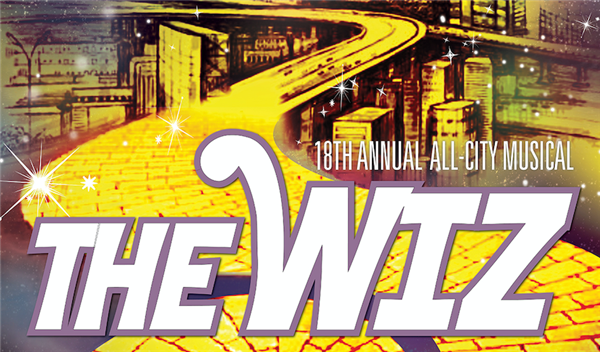 CMSD NEWS BUREAU
2/1/2017
CMSD will present "The Wiz" when the annual All-City Musical makes its annual appearance at Playhouse Square in March.
More than 50 CMSD students, under the direction of Kimberly Sias, will perform the Tony award-winning musical at 7:30 p.m. on Friday, March 24 and Saturday, March 25 and 3 p.m. Sunday, March 26 at the Ohio Theatre.
The All-City Musical, in its 18th year, brings together students from across the District. CMSD will present the performances in partnership with Playhouse Square and the
Musical Theater Project.
"The Wiz," an adaptation of "The Wizard of Oz" in an urban setting, opened in New York in 1975 and
was performed live
on national television in 2015. A movie by the same name debuted in 1978 with an all-star cast led by Diana Ross.
All tickets for the "The Wiz" are general admission and cost $15. Purchases may be made by phone at (216) 241-6000, online at www.playhousesquare.org or at the Playhouse Square ticket office.