Return to Headlines
Senate League girls softball finals today, boys baseball on Thursday (video)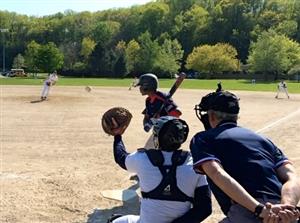 The Senate League baseball and softball championships are set for today and Thursday, weather permitting.

Today at 4 p.m. John Marshall will take on James F. Rhodes in the girls fast-pitch finals at the Cleveland State University field East 18th Street and Payne Avenue.



John Marshall defeated John Hay 12-8 and Rhodes defeated Max Hayes 7-0 (by forfeit) Monday afternoon at the fields at Brookside Reservation.

(See video highlights of boys baseball and girls softball semifinals below.)

The 2014 Senate Baseball Championship game will be at 12:30 p.m. Thursday

at Progressive Field.

The Lincoln-West Wolverines will defend their 2013 City Championship by taking on the Rhodes Rams. Lincoln West beat Max Hayes 22-0 and Rhodes beat John Hay 8-0 on Monday.

Tickets for the Senate Baseball Championship are available at the participating schools for $5. No tickets will be sold at the gate.




For more information call the CMSD Interscholastic Athletics Office at 216-838-0150.