Return to Headlines
FDR hosts United Way campaign kickoff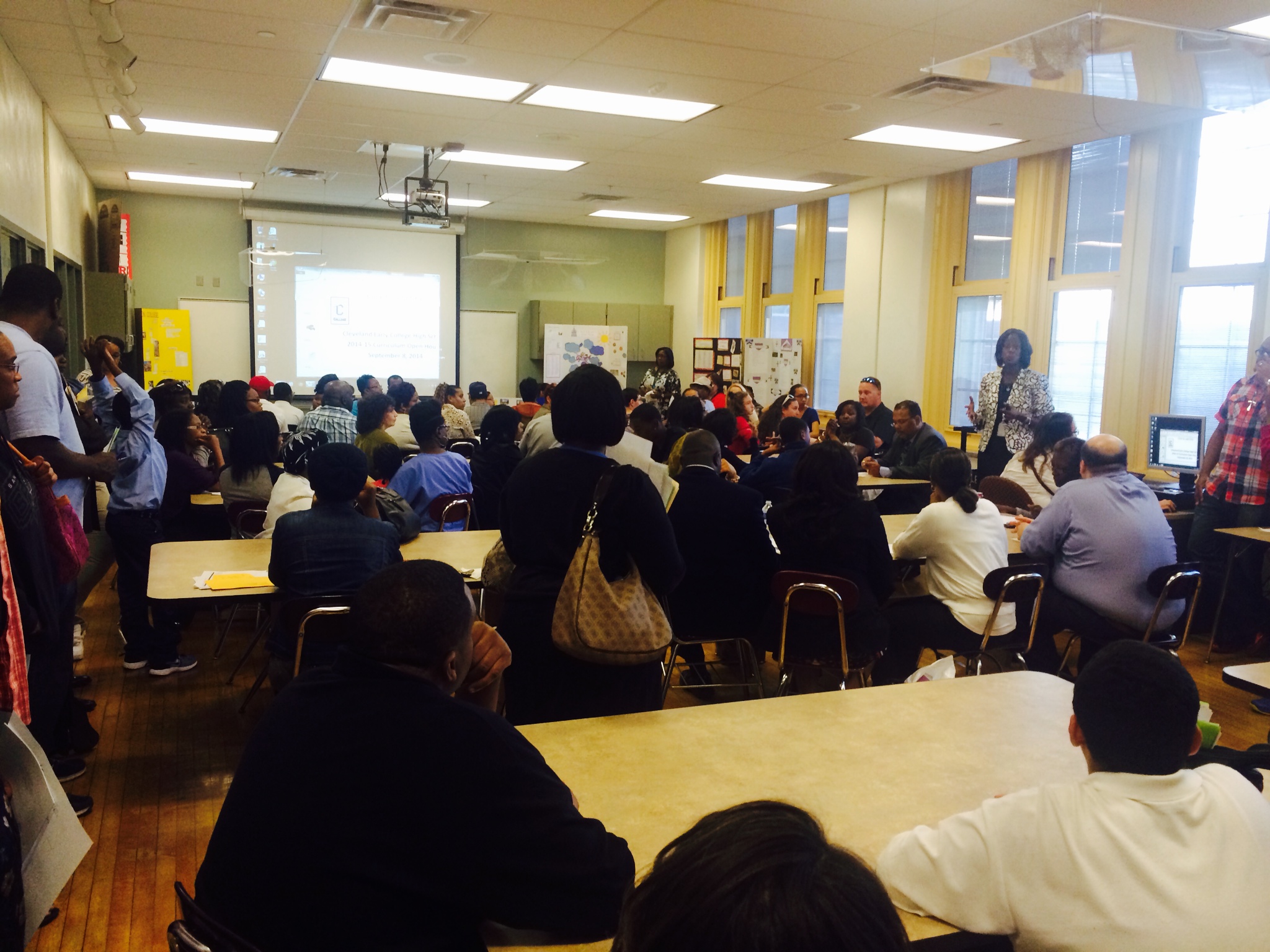 CMSD NEWS BUREAU
8/28/2014

The United Way of Greater Cleveland kicked off its annual campaign Thursday at CMSD's Franklin D. Roosevelt School, calling attention to a symbol of the organization's new investment priorities.

FDR is home to a full-fledged Boys and Girls Club. And the Boys and Girls Clubs of Greater Cleveland serves as the "lead agency" at the school, helping to organize community "wraparound" services for students and families in an initiative underwritten by the District, United Way and donors.

United Way has traditionally launched its annual campaign by serving pancakes on Public Square, but instead a phalanx of flippers made flapjacks for students' at FDR and 16 other CMSD schools that receive wraparound help.

The use of the schools as a backdrop underscores the organization's commitment to a new "Community Impact Agenda" that targets education, income and health.

The Boys and Girls Club at FDR offers tutoring, homework help, enrichment and recreation from 2:30 p.m. to 6:30 p.m. Monday through Friday.

Club Director Will Irby estimated that 60 percent of the school's 417 students are members and that daily participation averages 130 to 145. The Cleveland Foodbank supplies a late afternoon meal, so students can get three meals a day at school.

Principal William Hayes said the school's enrollment held steady this year. He attributes that to the club's presence and the wraparound program.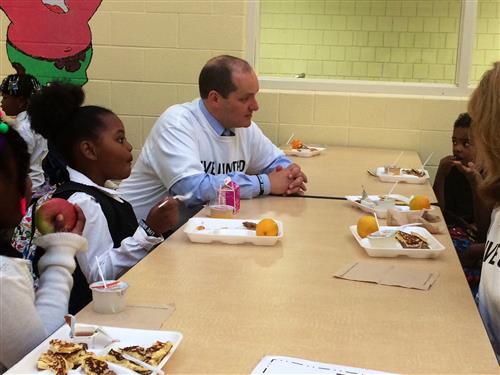 "I think it has a great deal to do with the partnerships we've established," he said. "The kids want to stay. The parents like the fact that their kids are getting a full-service approach."

Tanayshia Evans said her daughter, Kaniyah, 6, participates daily in club activities.

"It's been a great benefit," Tanayshia said. "They work with them on homework. They keep the learning going."

Duane Tait said the club provides a place for his daughters, Mesilah, 7, and Dungejah, 8, to go while he is at work.

"When I can't help them out at home, they help them here," he said. "It's like home, but they're in school."

In another break from past practice, United Way did not announce a fundraising goal for the campaign, which will culminate with a report March 6 at the Cleveland Renaissance Hotel. President and Chief Executive Officer Bill Kitson said in a news release that success should be measured not in dollars but in graduates, financially stable families and health statistics.

The kickoff began with pancake flipping under a tent on the front lawn of the school and then moved inside to the cafeteria. Hayes raised a hand and the din of children's conversation fell to a hush.

Deloitte Managing Partner Craig Donnan and Paul Matsen, the Cleveland Clinic's chief marketing and communications officer, are co-chairing the United Way campaign. Donnan told the students that the day was all about them.

"It's you kids who make this all worthwhile," he said. "Your future, this is why we are investing."