Return to Headlines
Summer activities, meals available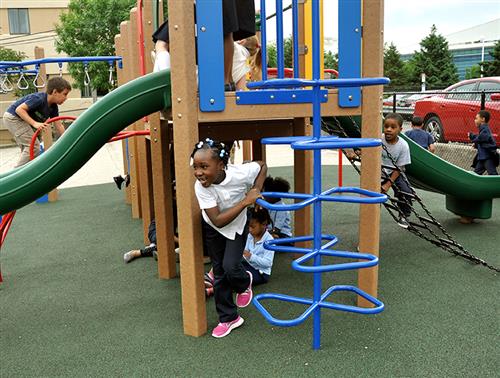 CMSD NEWS BUREAU
6/18/2015

Children can lose up to two months of math and reading skills during the summer, but parents and caregivers can do plenty to support learning while schools are on break, says Tracy Hill, executive director of CMSD's Family and Community Engagement office.

Find summer learning opportunities by clicking on the link below. Kids can also have fun at these programs. Many offer reading, math arts and other activities, serve meals and set aside time for physical activity.

Hill reminds families to keep children's brains and bodies active with a healthy dose of reading, fruits and vegetables and active play every day.

Children ages 1 to 18 are eligible to receive free meals during the summer at participating program sites. Individuals ages 19 through 21 who have been identified as having mental or physical disabilities and are following Individualized Education Programs, or IEPs, while currently enrolled in educational programs are also eligible for free summer meals at sites throughout the city of Cleveland.

Find learning opportunities here.

Find meal sites here.