Return to Headlines
Attendance drive part of national movement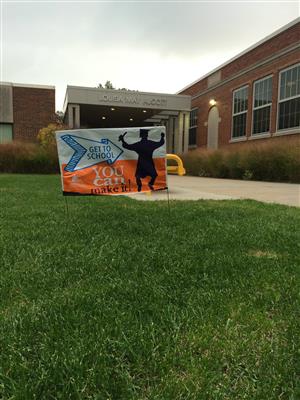 CMSD NEWS BUREAU
10/9/2015
CMSD and Chief Executive Officer Eric Gordon are not alone in fighting chronic absenteeism among students – they are part of a cause that spans the country.
Gordon is one of 200 school leaders who have joined the
Attendance Works
organization's Call to Action for Superintendents.
The superintendents have pledged to make attendance a priority and mobilize their communities against chronic absenteeism, defined as missing 10 or more days a year. Gordon's name appeared on a
state-by-state list
of the superintendents in a recent edition of Education Week.
The White House this week launched the
Every Student, Every Day
initiative to fight chronic absenteeism. Steps will include a public-awareness campaign and a 2016 summit on the issue.
"It's common-sense - students have to be in their classrooms to learn, yet too many of our children, and most often our most vulnerable children, are missing almost a month or more of school every year," Education Secretary Arne Duncan said.
During the summer, CMSD
kicked off the "Get 2 School. You Can Make It!" campaign
to raise attendance in the District.
The campaign amplified the message with social media, yard signs, billboards, radio spots and public pledges of support. The Cleveland Browns and other partners have signed on as backers.
Individual schools are offering incentives and taking other steps to encourage attendance.
CMSD's data shows that students who miss 10 days in a school year score 12 points lower on state reading tests and 15 points lower on math tests. Students in early grades are 9 percent less likely to meet Ohio's Third Grade Reading Guarantee, required for promotion to fourth grade; 9th- and 10th-graders are 34 percent less likely to graduate.
Follow CMSD's campaign at
www.get2schoolcleveland.com