Return to Headlines
Friends of CSA raise money for programs, center
CMSD NEWS BUREAU
10/25/2015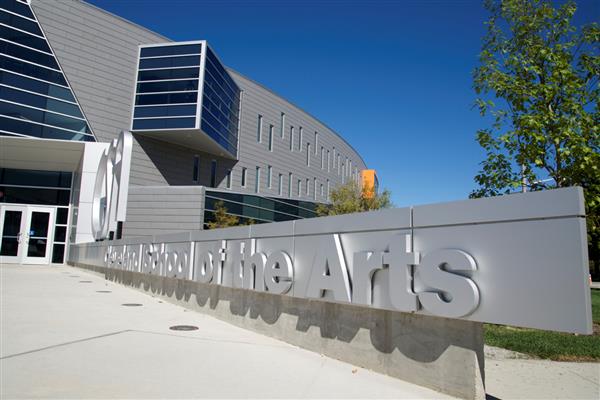 When supporters held a fundraiser Saturday at the new Cleveland School of the Arts building, something – and someone -- was missing.
The Friends of the Cleveland School of the Art have an immediate objective: raising $1 million by June to help the school with programming and pay for such things as private lessons, costumes, scholarships and art supplies. The group repeats that campaign annually.
Longer term, there is the matter of finding money to build a 500-seat visual and performing arts center. The state, which paid for more than two-thirds of the stunning new building's construction, doesn't cover such an item.
An arts school without such a center is like a culinary school that lacks a kitchen, said Christine Bluso Kane, executive director of the Friends of the Cleveland School of the Arts.
The school has a gym and 150-seat black-box theater. But Bluso Kane said the visual and performing arts center could help CSA attract national arts companies to serve residencies with the students and will create a venue for taking students to the "next level of learning, expression and creativity." The space, which will have an outside box office, also could act as a laboratory for students interested in learning how to manage such a facility.
A published report put the cost of the center at $22 million, but Bluso Kane said that represents a "dream." She said the school and supporters will study what's feasible and set a campaign goal within a year.
The Friends received an initial donation from Willard Hackerman, the longtime president and chief executive officer of the Whiting-Turner Contracting Co. who died last year at the age of 95. The grand opening celebration and benefit honored Hackerman for his dedication to the school's students.
The fundraiser featured Navasha Daya, who graduated from CSA in 1993 and has gone on to become an internationally known singer, composer, producer and choreographer.