Return to Headlines
CMSD kicks off attendance campaign Aug. 5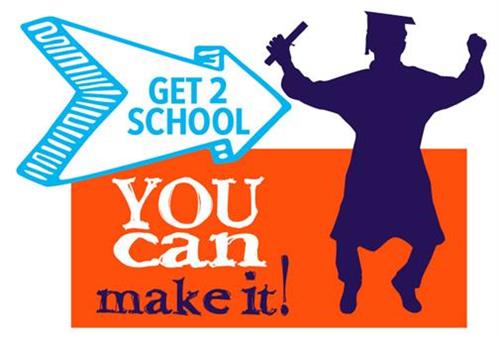 CMSD NEWS BUREAU
7/31/2017
CMSD will kick off the third year of its attendance campaign on Saturday, Aug. 5 with a tailgate celebration and Cleveland Muny Football League youth games.
Games will begin on the hour from 10 a.m. to 1 p.m. at Patrick Henry School, 11910 Durant Ave.; the James Ford Rhodes Campus, 5100 Biddulph Road; and the John F. Kennedy Campus, 17100 Harvard Ave.
The free event will feature bike raffles. Current CMSD football players and former District players who went on to the National Football League will make appearances.
All three sites feature synthetic turf football fields that
the Cleveland Browns installed
for use by high school football and soccer teams, Muny League teams and the community.
The Cleveland Browns Foundation serves as the signature partner in the District's "Get 2 School, You Can Make It!" attendance campaign.
The campaign
has significantly reduced
the number of students who miss more than 10 days of school a year.
CMSD data shows that students who miss more than 10 days of school year score an average of 12 points lower on state reading tests and 15 points lower on math tests. They are 9 percent less likely to meet Ohio's Third Grade Reading Guarantee and 34 percent less likely to graduate from high school.
Chronic absenteeism is a problem faced by school districts across the country. In April,
CMSD hosted a regional summit
on the issue at FirstEnergy Stadium.