Return to Headlines
CSA tutor receives 'Most Treasured Volunteer' award
CMSD NEWS BUREAU
10/24/2017
Betsy Sampliner has been making a difference at the Cleveland School of the Arts for 23 years, tutoring students there at least two full days a week during that time.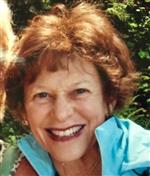 For that dedication, the Center for Community Solutions honored Sampliner last week with one of its "Most Treasured Volunteer" awards.
Sampliner, who formerly taught middle and high school math, has been involved at CSA longer than all but two of the school's staff.
Sampliner has been an active member of the Friends of the Cleveland School of the Arts board for many years and regularly attends student performances.
She often jokes that she she is addicted to helping teenagers and that CSA leaders "will have to lock the doors at the school to keep me out."
"I cannot tell you how much the relationships I have had with the students over the years have enriched my life and how much they have given me," she said. "I love them, and they are what brings me back to the school year after year. I am probably the only teacher in the school who is disappointed when June comes."
Ruby Watkins, operations manager for the CSA Board of Trustees, nominated Sampliner for the award, saying she is known at the school as a "motivational volunteer."
"She is a lover of the arts and has proven it by her continued support and dedication to our CSA family," Watkins wrote.
The Center for Community Solutions honored Sampliner and four others for volunteering with nonprofit human services organizations in Greater Cleveland. The awards were presented Friday during the 2017 Celebration of Human Services, held at the downtown Hilton Garden Inn.
Hundreds of volunteers donate time to the Cleveland Metropolitan School District. To volunteer, call Judith Lozada, volunteer manager, at 216-838-0337 or email CMSDVolunteers@ClevelandMetroSchools.org