Return to Headlines
Top 5 feature stories of 2017: CMSD supports families, schools
CMSD NEWS BUREAU
1/2/2018
In 2017, CMSD took action in areas where it counted, by giving principals the freedom to implement unique approaches to learning, partnering with community organizations to address students' most pressing needs and giving families options for their children's education. Many of these initiatives, which are part and parcel of The Cleveland Plan to transform urban education, were documented by the CMSD News Bureau.
Here are the Top 5 articles from 2017 that demonstrate the District's progress through the voices and stories of students, educators, families and partners: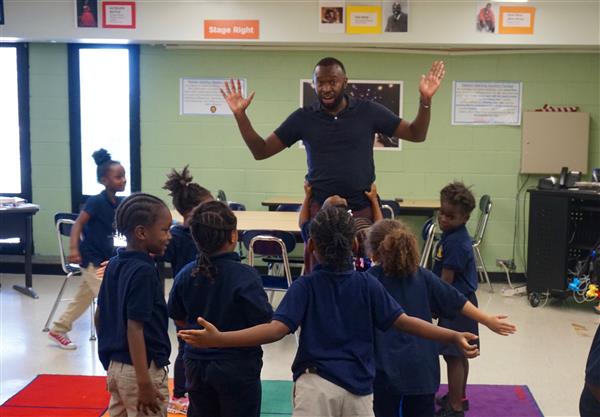 1. The CARE theater program came to CMSD in 2015 to carve out a safe space within schools for students to explore their emotions, express their creativity and learn about the arts. The classes have reached hundreds of students in four District schools. The News Bureau caught up with the program director and teaching artists to see how CARE plays out in classrooms.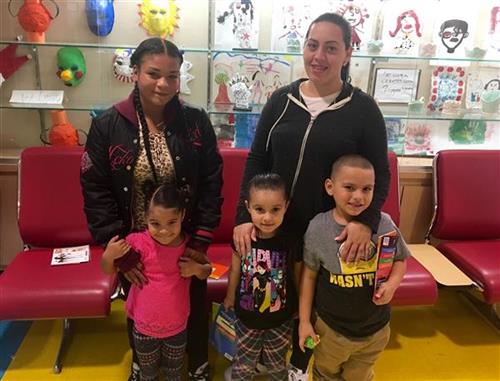 2. After Hurricanes Irma and Maria ravaged the island of Puerto Rico, CMSD saw an influx of families who were uprooted from their homes and searching for a new start in Cleveland. The District has enrolled more than 300 children in various schools and also worked to provide uniforms, school supplies and assistance with jobs and housing. The News Bureau spoke with a pair of women who came to Cleveland with almost nothing but were relieved to get their children to safety and back in school.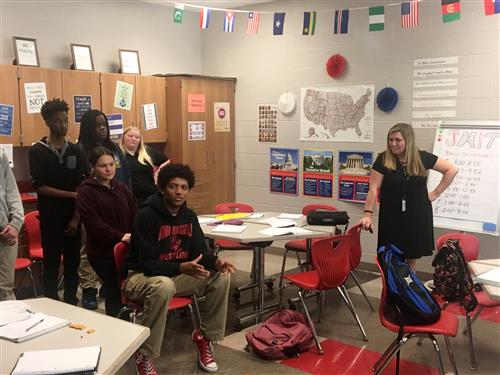 3. Changing the culture of a school and getting students and teachers to buy into the new model can seem daunting. But at John Marshall School of Information Technology, the Facing History and Ourselves model is sticking. Last year, the Facing History focal point was helping students find their identities and educators integrated this concept into their curricula nearly across the board.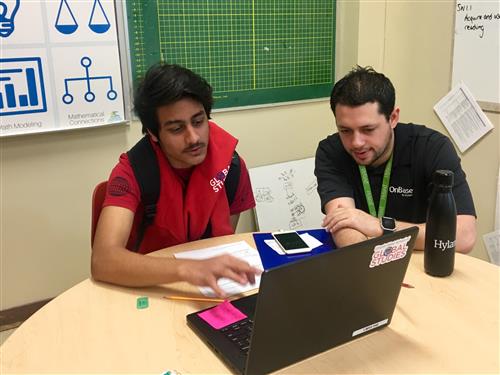 4. CMSD is committed to preparing graduates to fill jobs of the future, and economists expect many of those jobs to be related to computer science. To fill a shortage of computer science teachers, the District has partnered with Cleveland State University to bring the TEALS program to several high schools. TEALS, supported by Microsoft Philanthropies, pairs CMSD teachers with local IT professionals to bring their on-the-job knowledge into classrooms and help introduce students to careers that use computer science.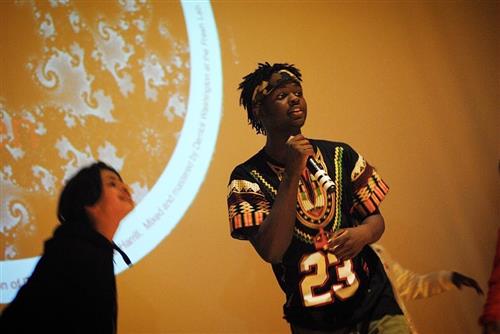 5. Combining hip-hop music with academics to get through to high school students could seem cliché, but the way it's done at MC²STEM High School -- where students write and produce rap songs about problems in their communities while learning about STEM concepts -- is anything but.