Return to Headlines
Nearly 300 apply for Aspiring Principals Academy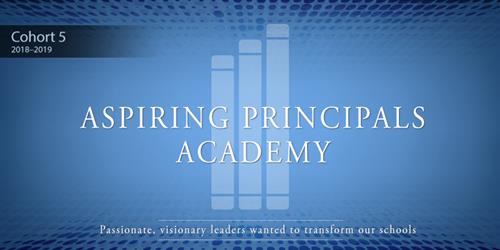 CMSD NEWS BUREAU
4/11/2018
CMSD has received a record number of applications for the next class of the District's Aspiring Principals Academy.
A total of 294 educators applied before the window closed April 1, up from 207 last year. That's nearly 30 applicants for each of the maximum 10 spots in the academy's fifth cohort.
Academy Director Heather Grant attributed the increase to the program's reputation as "the most effective pathway" to becoming a CMSD principal and the District's aggressive efforts to recruit top talent.
Aspiring Principals spend a year preparing to lead an urban school. They receive a $75,000 salary, plus benefits.
The program puts successful applicants to the test, starting with a rigorous five-week summer boot camp that requires them to handle simulated challenges at a fictional school. They then serve alongside a mentor principal, assigned duties that allow them to make an immediate impact.
Getting one of the residencies does not guarantee anyone a principal's job, which under The Cleveland Plan is considered ot be the most important role in the District. And in some cases, prospects fail to finish.
But 60 percent of the first three cohort's graduates were hired as principals and 10 percent were hired as assistant principals.
Graduates commit to serving CMSD for at least five years.
The NYC Leadership Academy helped design the CMSD academy. Creating a pipeline of top talent is a goal of The Cleveland Plan, a blueprint for education reform in the city.
Have a story idea for the CMSD News Bureau? Email it to newstips@clevelandmetroschools.org.