Return to Headlines
CMSD, partners to serve summer meals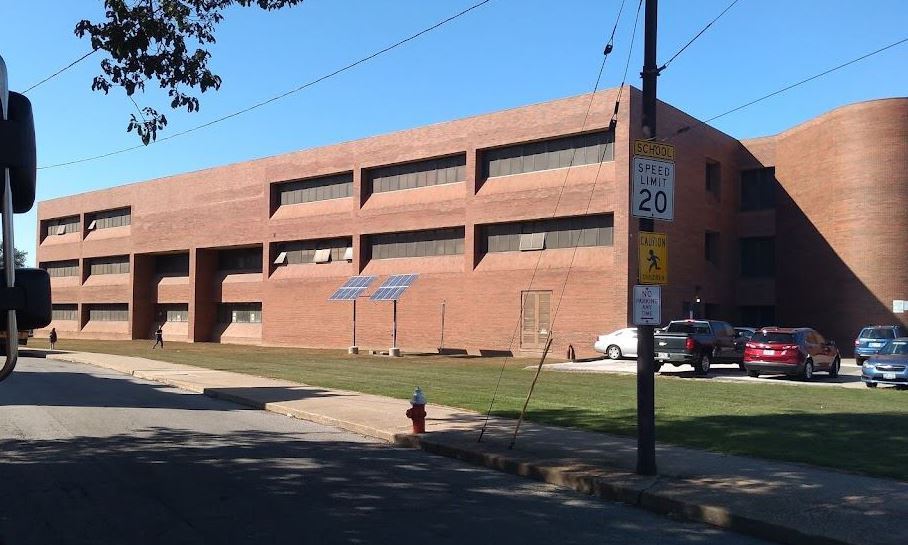 Joseph M. Gallagher PreK-8 School is one of 15 schools that will serve free meals to children this summer.
CMSD NEWS BUREAU
5/25/2018
CMSD will make sure children 18 and younger stay fed and healthy over the summer by serving them free meals at 15 schools. Family members will eat at a discount.
Lunch will be served at 13 sites from 11:30 a.m. to 1:30 p.m. and dinner will be available from 4:30 to 6:30 p.m. CMSD will offer the service Monday through Friday from June 4 through Aug. 10. Sites will be closed on July 4.
In addition to CMSD, the Greater Cleveland Food Bank will operate more than 100 meal sites, including 28 at Cleveland Public Library branches. The school district, food bank and others began planning in January, mapping sites to ensure that the city is covered.
"Hunger does not take a summer break," said Chris Burkhardt, CMSD's executive director of child nutrition. "We know students are hungry over the summer, and we want to provide them with nourishment as if they were in school."
CMSD launched its summer meals program last year. Burkhardt said promotion began earlier this year, with yard signs already up at the sites and fliers sent to schools for distribution.
The U.S. Department of Agriculture will reimburse CMSD for the cost of free meals.
To find the site closest to you, please call 216-738-7239, text "FOOD" to 877-877 or visit www.GreaterClevelandFoodBank.org/SummerMeals.
For a list of CMSD meal sites, go here.