Return to Headlines
Fowler-Mack, Pierre-Farid honored by Who's Who publication
Two CMSD's leaders were honored Tuesday night, Nov. 26, 2013, at the ninth annual Who's Who in Black Cleveland book unveiling and reception at the InterContinental Hotel.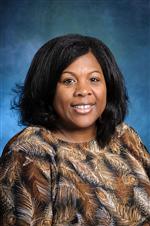 Chief Portfolio Officer Christine Fowler-Mack was selected as "Champion of Diversity" this year and Chief Academic Officer Michelle Pierre-Farid was identified by Who's Who's as an emerging black leader in the Cleveland area.
The District has significantly expanded its portfolio of high-quality school options for CMSD families under Fowler-Mack's leadership, including five single-gender academies, Ohio's first New Tech Academies, the only STEM school in the nation on a Fortune 500 campus (General Electric) and a growing list of STEM partners, said District CEO Eric Gordon.
The full-page profile of Fowler-Mack (p. 85 in the 300-page book) reflects her dual commitment to "follow your passion and live a life of service."
"It is always a privilege and honor to receive positive feedback about one's leadership impact," Fowler-Mack said about the award. "However, this honor was a special high privilege because of its connection to service to our District and more specifically, our children and staff.

"Making a difference, on their behalf, is something I sincerely care about. I am humbled, grateful and feeling more urgent to do good work.
CEO Gordon congratulated both Fowler-Mack and Pierre-Farid at the gala event Tuesday night, making remarks along with a lineup of other community leaders at the event, which drew more than 500 people, said the Rev. Larry Roberson, senior marketing executive at Who's Who.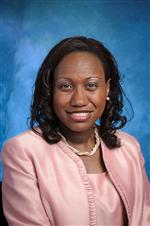 Gordon said Pierre-Farid plays a key role in executing the strategies of the Cleveland Plan, the most aggressive, top-to-bottom overhaul of Cleveland's public school system in its history. He said her efforts will be important in increasing graduation rates and raising student achievement across the District.
Pierre-Farid's profile (p. 115) points out her belief in the power of education "to not only change a life, but to change a community."
Also honored in Who's Who in Black Cleveland were the following CMSD students: Sherrell Adams (Early College High School at John Hay), Rashee Brooks (High Tech Academy at Tri-C), Sophia Higginbottom (Cleveland School of Architecture and Design at John Hay), Sierra Johnette Lipscomb (Early College High School at John Hay) and Marshay Wilson (Glenville High).
Who's Who Publishing is a subsidiary of Real Times Media and considered a leading source of news and lifestyle information in the African-American community.