Return to Headlines
CMSD schools to hold open houses Sept. 8-10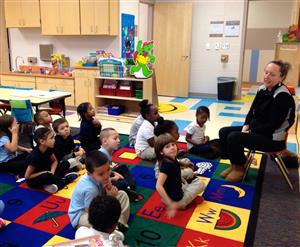 CMSD NEWS BUREAU
9/4/2014
Hey, why don't you stop by next week and see how we're doing?
That's part of the message parents are hearing in advance of districtwide school open houses scheduled Sept. 8-10 in more than 90 buildings.
The other part? Let us know what you see.
Use the hashtag
#OpenHouseCMSD
if you post photos or videos on social media sites when you visit our schools on those evenings, and follow that tag if you want to see behind the scenes at a school you're interested in.
The CMSD News Bureau staff and others will be posting short videos on Vine and Facebook and photos on Twitter, Facebook and Instagram from some of the open houses. We'll also collect some of the best of yours and post them on our site and on social media.
Open house is a good way to engage with your child's school and get a sense of how he or she is faring in the new school year.
Attendance also improves compliance with The Cleveland Plan requirement that parents or caregivers of CMSD students have face-to-face contact with their children's schools by Dec. 15.
The Cleveland Plan is a customized, state-approved blueprint for reforming education in the city. The plan was written into state law.
Four new high schools -- JFK E3agle Academy, PACT (Problem-based Academy of Critital Thinking), Bard High School Early College Cleveland and the Cleveland High School for Digital Arts -- will hold their first open houses this year, all on Wednesday night.
There are a lot of new people to meet: New principals are leading 28 schools, more than a fourth of the District. Many building administrators are new to CMSD -- 12 principal's vacancies, as well as 14 of 32 openings for assistant principals, were filled with external candidates.
The District has added more than 200 teachers, with the majority of those openings created by retirements. CMSD has 2,800 teachers.
Go
here f
or a full list of locations and times for the open houses.