Return to Headlines
Conference calls attention to plight of homeless students
CMSD NEWS BUREAU
5/18/2015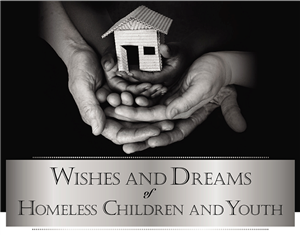 School can be tough enough for a child – just imagine what it's like when that child is homeless.
CMSD's
Project ACT office
served slightly more than 4,000 different students who found themselves homeless at some time this school year. Project ACT
will hold a conference
on Thursday, May 28 at Masonic Auditorium, 3615 Euclid Ave., to make teachers and others in the region aware of the challenges the children face.
The CityMusic Cleveland chamber orchestra will join the cause
with concerts at the auditorium
at 8 p.m. May 28 and 29. Grammy and Tony Award winning R&B singer Heather Headley will appear with the orchestra in a concert program built around the conference theme, "Wishes and Dreams of Homeless Children and Youth."
The 4,000 students helped by Project ACT represented nearly 10 percent of the District enrollment. Three-fourths of the homeless students had been "doubled up" temporarily with relatives and other hosts whose goodwill or patience could abruptly fracture and end the arrangement. The rest were typically in shelters or, in the case of many teenagers, on their own.
The conference will shine a light on the students' fragile existence and help teachers and others understand why a child may be tired in class or so hungry that the student is hoarding food.
"He may sleeping on the floor at night, he may not have a bed," said Marcia Zashin, manager of Project ACT (Action for Children and youth in Transition.) "There may be 12 people in the apartment. They may be sharing one bathroom."
Federal law requires the District to immediately enroll homeless students and remove barriers that interfere with education.
Project ACT, which receives federal funds, provides students school uniforms, school supplies and coats obtained with the help of donations.
All Cleveland students can receive free breakfast and lunch in their schools. Working with the Cleveland Foodbank, Project ACT fills 1,000 backpacks with food each week and distributes them on Friday, so homeless students will have something to eat over the weekend.
Three "life coaches' act as advocates for homeless high school students. Data indicates that 67 of 73 seniors currently receiving services from Project ACT will graduate in ceremonies that are under way this week.
"Our kids do have wishes, they do have dreams; they have hopes for the future," Zashin said. "But if they don't get an education, they won't be able to move forward."
The conference, which can earn teachers six contact hours, will run from 8:30 to 3:30 p.m. on May 28. Registration costs $10 and entitles the participant to a 10 percent discount on a ticket to one of the evening concerts. To register, go to
clevelandmasonicauditorium.com
or call (216) 881-6350.
Concert tickets are priced at $20 to $100. To purchase tickets go to
clevelandmasonicauditorium.com
or call (216) 881-6350. You also may go to
ticketfly.com
or call 877-987-6487.