Return to Headlines
CMSD finds its groove for Attendance Awareness Month
CMSD NEWS BUREAU
9/1/2015
September is National Attendance Awareness Month, but CMSD is working hard to ensure that students and families make regular school attendance a priority all year.
To boost attendance, the District launched the "Get to School. You Can Make It!" campaign in July. Billboards, yard signs and radio spots have been sending a message that students can make it to school today, make it every day and make it to their college and career goals.
On Tuesday, the campaign unveiled #At10Dance!, the posting of videos on social media about 10 a.m. each day to promote good attendance. Chief Executive Officer Eric Gordon kicked it off by dancing to an instrumental version of Usher's "Yeah," mimicking a scene
in the movie "Hitch,"
starring Will Smith and Kevin James.
Students at CMSD's Buhrer Dual Language Academy, one of the District's high-attendance schools also danced at 10 a.m. (see video, below).
Volunteers will soon begin contacting students who have already missed three or more days of school. The campaign also will continue to distribute yard signs and other informational material.
"Get Back to School. You Can Make It!" aims to reduce the numbers of students who are chronically absent, defined as missing 10 or more days in a year, and make parents and families aware of the toll the absences take.
A CMSD analysis shows that District students who miss 10 or more days score 12 points lower on state reading tests and 15 points lower on math tests.
Third-graders are 9 percent less likely to meet the Ohio's Third Grade Reading Guarantee, which is required to earn promotion to the fourth grade, and high school students are 34 percent less likely to graduate.
To underscore the campaign's critical mission, the District has joined forces with high-profile partners, including the Cleveland Browns Foundation. Coach Mike Pettine and safety Donte Whitner, a CMSD graduate, have recorded calls to students and families.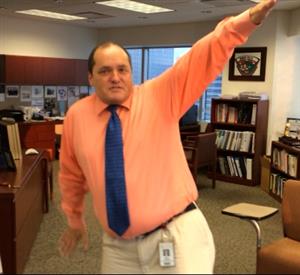 Other partners include the Cleveland Public Library, City of Cleveland, Greater Cleveland Regional Transit Authority, United Way, Cleveland Transformation Alliance, Radio One, Clear Channel Outdoor, Neighborhood Progress Inc., Greater Cleveland Congregations and Cleveland NAACP.
To volunteer, request a yard sign or sign a pledge to support the cause, go to the campaign website,
www.get2schoolcleveland.com
Chronic absenteeism plagues schools across the country. To learn how other districts are addressing the problem, visit the
Attendance Works
website.