Great images are the one item on a website that will sell your school to potential families.
You can use photos right in the Flex Editor App or using a Photo Gallery App. Photos for the Photo Gallery on your homepage need to be cropper to an exact dimension to look good-otherwise the app will stretch the photo to the full width and use only the top portion that fills the frame. The photo gallery normally has the dimensions in the name of the app.
Once you open an image in the editor(Open image from Computer), the crop tool is already selected. There is a tool option to constrain the crop-set that to Output Size. Enter the size you would like -for your homepage it is normally in the title of your Photo Gallery.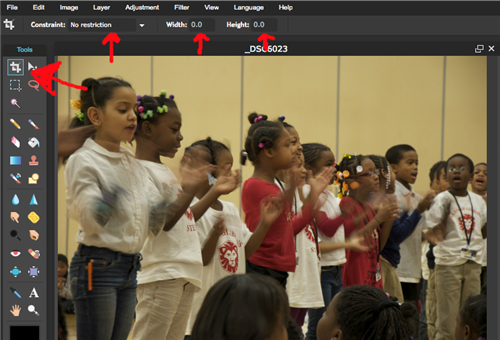 Then you can click and drag to see the crop-once released you can pull out-or push in the corners or drag the window around to get the exact crop you want.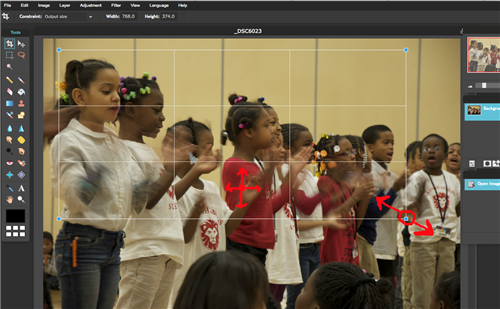 Once you have it exact - just hit ENTER which will do the crop and then SAVE (under file) follow the prompts to save it with a unique name.
Once cropped to the right size, open that Photo Gallery on the homepage and Upload the images-you can batch upload a lot at a time.
Once uploaded you may want to click the Edit button next to each image to change the name and caption. Some templates show one or the other or both. You can also sort the photos to get them in the right order (Sort button next to Upload button).
Once you have the photos as you want, YOU MUST PUBLISH THE GALLERY TO SEE THE CHANGES!