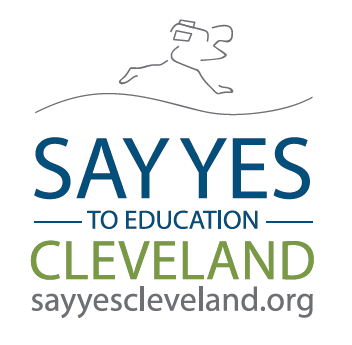 ---
---
Important Links
---
Postsecondary Planning Surveys
We are asking you the questions in this survey to help us understand the students' strengths and needs. This understanding will help us plan the best services and supports for our students.
---
Resources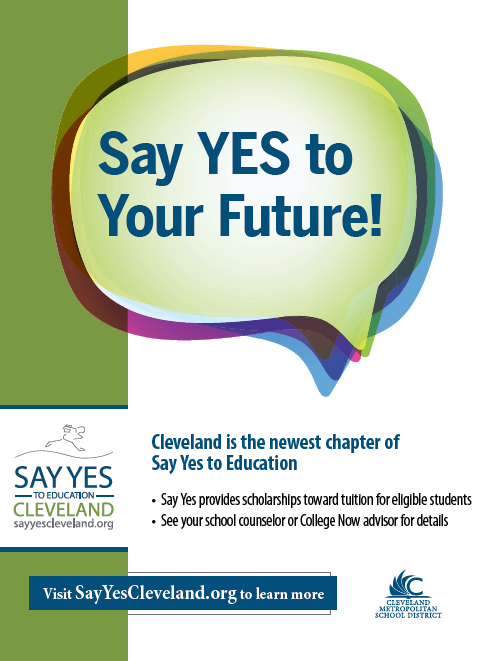 It's Official: Cleveland is a Say Yes to Education Community!

We are thrilled to announce that Cleveland was officially named the fourth Say Yes to Education chapter in the nation! We join the community in celebrating this historic day that will change the lives of thousands of young people and the future of our region for the better.

Say Yes Cleveland will bring comprehensive resources – including scholarships, support services, mentoring and more – to help many students across the city further their educational ambitions and achievement.

We invite you to learn more about Say Yes Cleveland by visiting www.SayYesCleveland.org.

Steps to follow

---

Talk to your Counselor/College Now Advisor
Research and Apply to College*

For more information, go to sayyescleveland.org or call 216.454.5400.

---

Starting this year, students must live in the District or the city of Cleveland and be enrolled continuously in a CMSD high school from ninth grade until graduation to be eligible for the Say Yes to Education scholarships.
In the News...
- Cleveland.com May 27, 2020

---

- Cleveland.com March 9, 2020

---

- Cleveland.com December 15, 2019

---

- Cleveland.com October 14, 2019

---

- Freshwater Cleveland August 11, 2019

---

- Cleveland.com July 23, 2019

---

- Freshwater Cleveland January 24, 2019

---

- Cleveland.com January 18, 2019

---

- The Plain Dealer January 18, 2019

From the CMSD News Bureau

---