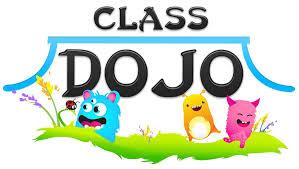 Phone:
Email:
Degrees and Certifications:
Class Dojo

4th/5th Grade Families,

This year, I will be implementing a management tool called ClassDojo. http://www.classdojo.com ClassDojo is a web based program which allows teachers to track students' behaviors (positive AND negative) easily and efficiently. The program is based on points, and students can be given positive points for things like being on task, being respectful, participating, or working hard. On the other hand, points can be taken away if students are off task, talking out, or unprepared. My goal is to fully implement the program right away, but please bear with us as we are learning as we go!

After students have been added to the system, there is a student access code we will give to each student so that they can log on to the website. On the site, they are able to see how many points they have, which positive behaviors were noted, and which negative behaviors they need to work on. Quarterly, students will be able to "cash in" on their points for different prizes and coupons.

One of the greatest features of ClassDojo is that it allows me to send parents a "behavior and skills report" every Friday by e-mail. All you need to do is use the parent access code to get signed up. My hope is that this will help you better understand the progress of your student's behavior on a week-to-week basis.

Please contact me if you have any questions!

Thank you Mrs. Campion

I passed out the letters on Friday...Two families have already signed up!