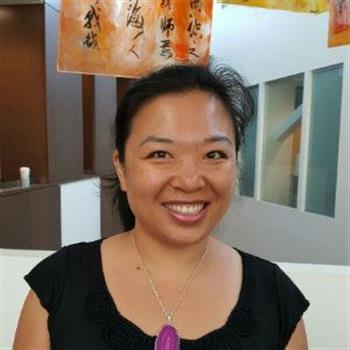 Phone:
Email:
Degrees and Certifications:
B.S. - Jilin Normal University (Chemistry Education) M.S. - Northeast Normal University (Inorganic Chemistry) Ph.D. - Case Western Reserve University (Chemistry) M.Ed. - Cleveland State University (Curriculum & Instruction: Chinese Language)
Dr.

Feng Li Laughlin

I was born and grew up in a small city in northeast China called Tumen. It is in a picturesque area right on the border between China and Korea. Tumen is a very bilingual and cultural town with signs and advertisements all in both Chinese and Korean and both cultures on full display. Additionally, children there grow up around the best of nature: mountains, rivers as well as wild animals, and are encouraged to adventure in nature, as well as in school. My personality therefore combines the pioneering and innovating spirit of the people of the northeast of China with an open-mindedness and inclusivity representative of multiculturalism.

Because even at an early age, I was able to demonstrate complicated knowledge in a simplified to my classmates and to easily illustrate the problems step by step, I decided to be a teacher when I was 15, and spent four years to learn how to become a professional teacher. I went through the two levels of teacher education in China: first high school to learn to be an elementary school teacher and then college to learn to be a high school teacher. My years training to be a teacher plus the years I spent learning chemistry have taught me to value of education at all levels and have prepared me well to teach here.

I have lots of hobbies, but most involve either making or fixing things. I like to do craft projects out of paper, clothes, clay, recycled materials, wood, stone, etc. I am also very handy and can fix or install most things at home.

I also love to travel and to meet new people. My family and I have travelled around the US and frequently return to China. I was so happy when I was first able to bring my husband and children back to my hometown and allow them to see the China I grew up in. I have that same excitement when I teach students about China.

Teaching at Campus International School is both a great opportunity and challenge for me. I am so thrilled that I will be able to meet brilliant colleagues, students, and families and be able to teach them about Chinese and China. Teaching at a school like CIS is truly a dream come true.