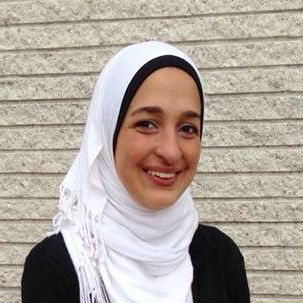 Phone:
Email:
Degrees and Certifications:
B.A. - Kent State University (Psychology & Human Development; Family Studies) [in progress] M.S. - Johns Hopkins University (Education)
Amanda Lamadanie

Amanda Lamadanie comes to the Campus International community with a passion for literature and writing, a heart for providing empowering educational experiences, and a background in education, people-centered leadership, and community work. Ms. Lamadanie hails from the village of Hartville, but she truly grew up on the road having lived in 2 countries and 5 states before reaching her teen years. As the daughter of a refugee and a quadrilingual traveler, who both work in education, Ms. Lamadanie grew up with a deep respect for diverse cultures and an understanding of education as empowerment.

She is a 2018 Teach for America corps member, who has been honored to work with youth for the past 5 years in a range of capacities, including working in an educational non-profit which organized experiential trips, such as a road trip across America and an adventure in Fez, Morocco. Ms. Lamadanie has a deep love for both learning and teaching, which she will continue to cultivate this year through an online M.S.Ed. program with Johns Hopkins.

Some of her favorite things are spending time with family and friends, traveling (she's been to Istanbul and Fez recently, in her childhood she spent time in Palestine, Saudia Arabia, Canada, and Jordan -- but she feels that travels as a baby don't quite count if she can't remember them. She also loves traveling in the US), writing, reading, tasting and cooking new foods, community work, and hearing people's stories. She is excited to join the Campus International community and to expand her Northeast Ohio roots to the city of Cleveland.