CMSD has been actively readying our school facilities and preparing our teachers and school staff for the 2021-22 school year and a safe return to instruction in our school facilities.

While we are excited to invite all of our students back to full-time in-person learning, we know that some students and families might want to continue with a remote learning choice. CMSD will open a new formal remote school, staffed by CMSD teachers and educators, this fall, while continuing to also operate our Virtual Academy. Families interested in exploring either of these options should contact our School Enrollment Team at 216.838-3675.

To inform families of the benefits that exist in CMSD's new learning options, a side-by-side comparison is below.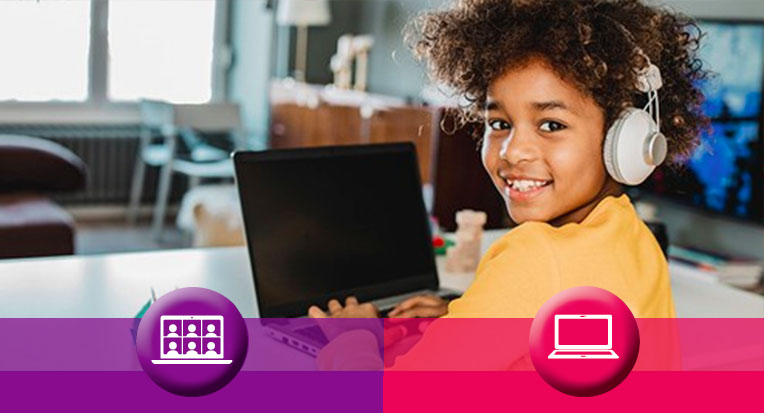 Cleveland Metropolitan Remote School K-12 (CMRS)
enables students who wish to continue their current method of remote learning instruction. This method is for families who prefer to keep their children at home five days each week. Students work with 'live' CMSD teachers and work independently on teacher-directed assignments on scheduled school days.
Virtual Academy
is an online-only learning model for students and families who prefer independence from a structured schedule with the flexibility to access pre-recorded lessons and teacher support when needed to complete the required assignments. Enrollment is for the remainder of each semester.
Click on a topic below to see more details.
Availability of Higher Rigor Programs

Progress Reports, Report Cards and Accumulated Credits & Promotion

Say Yes Scholarship Eligibility

Special Education Supports

Sports & Extracurricular Activities

Support for English Learners (EL)

Technology & Internet Access

Technology Needed to Access Instruction