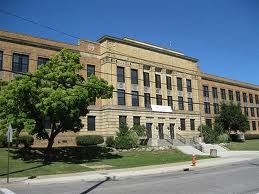 Be sure to check out the Rams News section at the bottom of this page for all of the latest happenings at James Ford Rhodes High School!
Congratulations to the Rhodes Robotics team on winning the 2018 state championship in the Vex robotics competition. Led by seniors Tom Vo and Randy Phalgoo capped off an amaizing four run by leading the team to its first state title in school history. A big thank you to team coach Mr. Greg Svec fo all of his dedication and long after school hours he put into helping this amazing team. Fell free to email coach Svec to congratulate him at gregory.svec@clevelandmetroschools.org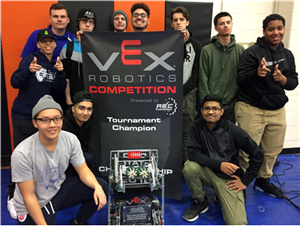 James Ford Rhodes High School is the only comprehensive CMSD high school on the west side of Cleveland that prepares 21st Century learners for the ever-changing world.
Rhodes offers a wide range of innovative electives to help you explore your passions and introduce you to possible career paths. You can discover the world of fashion merchandising by taking a fashion, fabrics and fibers class taught by an art teacher and renowned designer, or expand your worldview by taking language classes in French, Spanish or American Sign Language. And that's just the beginning.
Rhodes also offers services to prepare you for college and careers, including:
High Tech Academy through Cuyahoga Community College.
College Credit Plus program.
College Now Greater Cleveland counselors.
scholarship application assistance.
As a Rhodes student, you are encouraged to participate in a wide range of sports, clubs and extracurricular activities, including ROTC, Chess Club, Robotics, Anime Club, rowing, track, soccer, golf, bowling, football, girls or boys basketball, baseball, softball and wrestling.
Our Goal
---
Our goal here at James Ford Rhodes High School is to prepare our students for an evolving global marketplace through rigorous academic instruction. Our student-centered approach allows for intellectual and personal growth in a diverse and challenging environment. Welcome to a new year at James Ford Rhodes.
CMSD Goal
---
The district goal is to increase parent conferences by a rate of 7.5%.
The district goal is to increase student attendance by a rate of 1.5%.