Imagine  yourself in a comprehensive high school that has a thriving athletic and academic tradition, is one of the District's Investment Schools and is also now a Wraparound School, supported by College Now Greater Cleveland as the lead social service partner.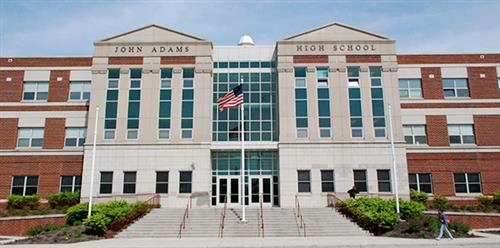 At John Adams, we've got great instructors at every level, with AP courses in American government and English and honors courses in subjects from algebra to world history. You can also join the chess club or robotics club, in addition to all boys and girls athletics from football to basketball to cheerleading. Or you can join other extracurricular activities like drum line and step team.
In addition to College Now Greater Cleveland we're supported by a variety of community partners focusing on the "Whole Child, Whole School, Whole Community" Community Wrap Around Model.
As a John Adams student, you also have access to a variety of activities, programs and clubs.