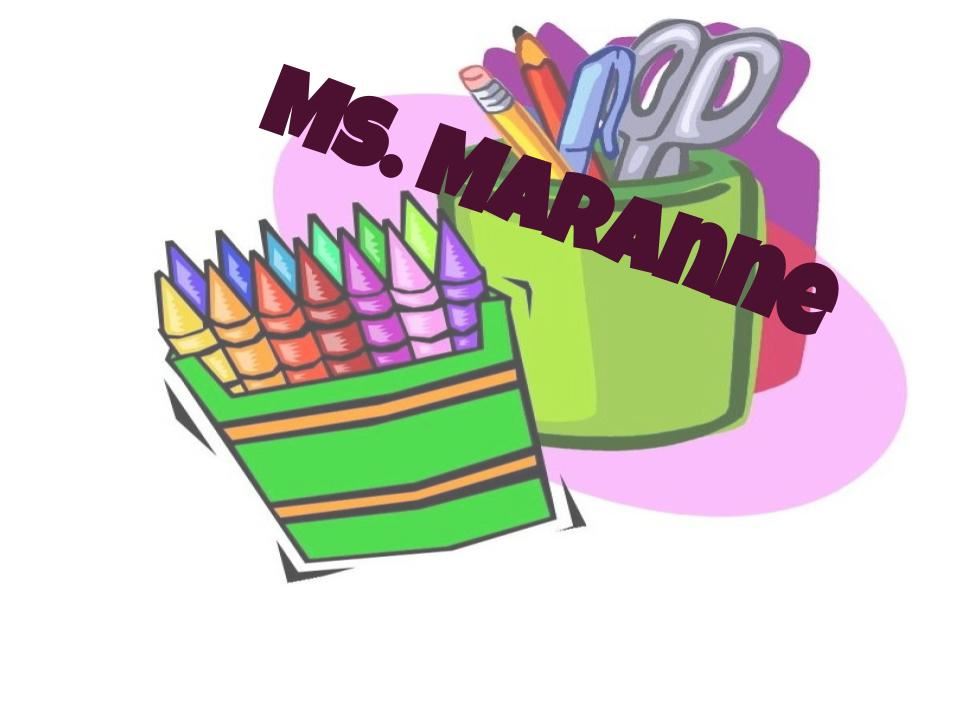 Hey Everybody!!!!

I miss seeing everyone in class plus we still had so much more artwork to get to this year.

Please check out one of the websites I created. They have daily activities for you all to do and try. Some do not even require much more than creativity and a phone camera.

Even though this can be a really stressful time, drawing or doing art is generally a very relaxing activity and fancy materials are not even required. Stay safe.

As somthing fun to look at if you are visiting my classroom page, I have been doing my own artwork here at home. Just to show you that it sometimes takes awhile, I have been taking pictures of my progress. Check back to see how it is coming.....
Ms. Maranne's Instagram Feed

Send Ms. Maranne some pictures of your home art projects and maybe your work will be featured here!

Ms. Maranne's Padlet

Another great place managed by Ms. Maranne to find great links for art education. Check it out!

Ms. Maranne's SEL Padlet

Art is amazing for its own sake, but it can also be a great source of distraction during these difficult times. Ms. Maranne's SEL Padlet provides lots of great ideas for creative engagement at home.

Ms. Maranne's Art Room on Facebook

You can get in touch with Ms. Maranne and discover fun lesson ideas on her Facebook page.

CMSD Encores for Students & Families

CMSD's official Facebook home for great Art, Music, PE, or Media/Library ideas. New ideas are being added frequently, so check back often!