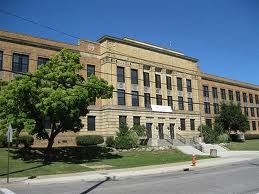 Important Graduation Information: May 15 is the deadline for students to submit ALL completed assignments for the 4th quater.
SCHOOL CLOSURE:
Governor Dewine announced on Monday, April 20, 2020 that schools will remain CLOSED for the year. We will continue providing students and families with grab-and-go breakfast and lunch Monday through Friday, as well as shuttle service to sites where ridership warrants.
Please continue to follow state guidelines for staying safe and healthy.
Find Covid-19 assignments here.
How to update your contact information:
In order to better serve you, please let us know how we can contact you. You can do this by calling the school at 216-838-3000. In the event you do not speak with a staff member, leave the following information:
Phone number and the best time to call
Email address
Current street address
Tips for Parents to engage their children during COVID-19 pandemic
It is the vision of James Ford Rhodes High School to graduate 100% of our 2019 and 2020 cohort and prepare them for college and/or jobs and careers.
Our goal is for your child to meet academic expectations in preparation for a successful career in a global and competitive society.
Despite the closure of schools do to the COVID-19 Pandemic, we are still committed to ensuring that your child meet their requirements for graduation.
In addition, we want you to know that we have not forgotten about important senior events and activities. We are waiting guidance from the governor before moving forward in the process of planning alternate dates for graduation and prom.
We look forward to seeing you and your child at graduation.
Stay safe!
In service of our scholars,
Brian K. Evans, Principal
---
SCHOOL Goals

Graduate all scholars from the 2020 cohort
Effectively Incorporate writing into the curriculum across all content areas using the WAC rubric
Increase the percentage of students who have 18 OST points by December and thus reducing the number of students who have to enroll in the CAPSTONE class.
Increase our number of students who receive remediation-free SAT scores.
Achieve 93% Parent-Teacher Conference attendance rate
Achieve 93% Student Attendance
---
DISTRICT Goals
The district goal is to increase parent conferences by a rate of 7.5%.
The district goal is to increase student attendance by a rate of 1.5%.