Return to Headlines
Schools to join White House mentoring program
CMSD NEWS BUREAU
6/27/2016
CMSD is joining a White House initiative that connects mentors and students in an attempt to improve school attendance.
The
My Brother's Keeper Success Mentors Initiative,
supplies training, technical assistance and other support for school staff, volunteers and after-school providers who act as mentors. The White House and the Department of Education started Success Mentors earlier this year with 10 communities, including Columbus; Cleveland is among 20 more now coming on board.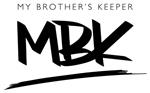 "It is extraordinary and inspiring that 30 communities across the country are participating in the My Brother's Keeper Success Mentors program," U.S. Secretary of Education John B. King Jr. said in a prepared statement. "This nationwide effort is changing outcomes for students and demonstrating the power of engaging communities in helping all children thrive."
U.S. Sen. Sherrod Brown is encouraging communities across Cuyahoga County to participate in My Brother's Keeper. A roundtable discussion, to be followed by a rally, is scheduled for 10 a.m. on Friday, July 8 at Patrick Henry School, 11901 Durant Ave.
So far, Glenville High School and five of CMSD's PreK-8 schools -- Anton Grdina, Bolton, Patrick Henry, Robert H. Jamison and Valley View Boys' Leadership Academy – have signed on for the mentoring program, said Attendance Director Lorri Hobson, who is heading the District's participation. She said other schools could join later.
In its early stages, Success Mentors is concentrating on the pivotal sixth and ninth grades. though Hobson said CMSD schools can expand the participation. Nationwide, the initiative's ultimate goal is to connect 1 million students in kindergarten through 12th grade with mentors over the next three to five years.
The model uses existing resources, like CMSD's
Closing the Achievement Gap
program, to provide the mentoring. "School-linked personnel" are to keep in touch with students three to five times a week and help them overcome obstacles to attending school.
The initiative complements the White House's
Every Student, Every Day
campaign to reduce chronic absenteeism, a problem that affects schools and academic achievement nationwide.
CMSD recently completed the successful first year of its "Get 2 School. You Can Make It!" attendance campaign.
In its first year, the campaign sought to reduce the number of students missing 10 or more days of school year by 10 percent.
Data shows that the number fell by 11 percent,
which equals more than 2,400 students.
CMSD's campaign set a tough standard. Chronic absenteeism is commonly defined as missing 10 percent of the school year, which in Ohio would total 18 days.