Return to Headlines
Aspiring Principals Academy recruits new class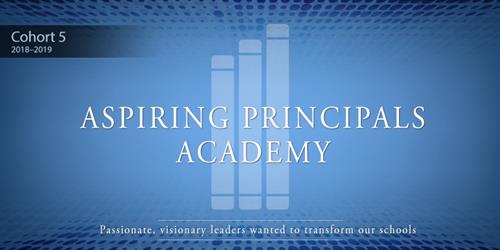 CMSD NEWS BUREAU
12/6/2017
CMSD's Aspiring Principals Academy is seeking prospective leaders who will serve a year learning the job of principal alongside a mentor.
Up to 10 applicants will be selected for the academy, which is entering its fifth year. CMSD developed the program with the NYC Leadership Academy, which was founded more than 10 years ago in New York City and now serves clients across the country.
CMSD's academy is designed to prepare new principals for the rigors of urban education. Recruiting top talent is one of the objectives of The Cleveland Plan, a customized blueprint for education reform in the city.
Sixteen graduates have gone on to head District schools, and another eight became assistant principals. Graduates asked to comment on the experience have said they could not imagine going to work as a principal without the training they received through the academy.
Successful applicants will first go through a five-week "summer intensive," or boot camp, handling simulations of situations they might face in a CMSD school.
They will then be assigned to a mentor principal who will delegate responsibilities to them. The class will meet regularly for professional development.
The residency pays $75,000 for the year, plus benefits. In exchange, graduates commit to working five years for the District, a span that includes their time in the academy.
The District will provide information about the programs a series of meetings. The sessions are scheduled for 4 p.m. Wednesday, Dec. 20 and Thursday, Jan. 11, 5 p.m. Tuesday, Feb. 6 and 4:30 Thursday, March 1, all at the East Professional Center, 1349 E. 79th St.
To learn more, go here.
Have a story idea for the CMSD News Bureau? Email it to newstips@clevelandmetroschools.org