Return to Headlines
District seeks 300 new teachers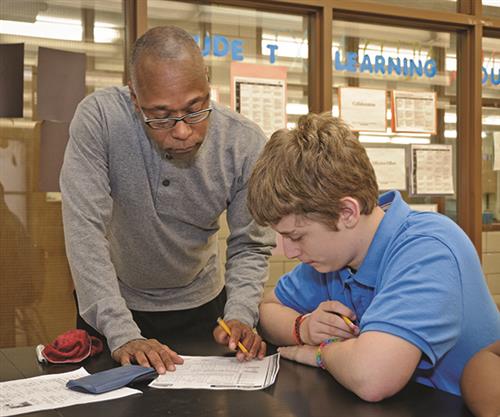 CMSD NEWS BUREAU
2/7/2018
CMSD talent recruiters are searching in Ohio and beyond, on a mission to find more than 300 teachers who are passionate about urban education.
The Teach Cleveland hiring push will mark the latest in a series of monthly deadlines on Monday, Feb. 12. The earlier that applicants can land a place in the candidate pool, the better their chances of winning a job for the 2018-19 school year.
Teach Cleveland was launched four years ago to meet demand. This year, the District will again fill vacancies left by retirements and other departures. Other positions are available because of a projected enrollment increase, the pending completion of a new West Side school and the addition of a grade level at six high school models that opened last summer.
Areas of need include special education, middle grades, early childhood, bilingual instruction and the teaching of English as a second language.
Recruiters' selling points include an opportunity to be part of The Cleveland Plan, an education reform blueprint that has drawn national attention. CMSD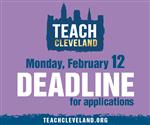 also offers a competitive $45,915 starting salary and strong benefits package.
Recruiters will represent the District at six job fairs. They also will visit historically black colleges and universities in Ohio, Washington, D.C., Virginia and West Virginia and possibly Kentucky and Tennessee.
CMSD is attempting to diversify its teaching corps to reflect District enrollment that is two-thirds African-American and 15 percent Hispanic. The candidate pool is currently 35 percent people of color, including 5 percent who are Hispanic.
While enlisting new teachers, the District also is rolling out ways to nurture and support their professional development. The Mid-American Conference, the College Football Playoff Foundation and the Cleveland and George Gund foundations have given CMSD a five-year, $1 million grant that will help provide training, mentoring and networking opportunities.
To apply, go here.
Have a story idea for the CMSD News Bureau? Email it to newstips@clevelandmetroschools.org.