Return to Headlines
School of One opens site at LGBT Center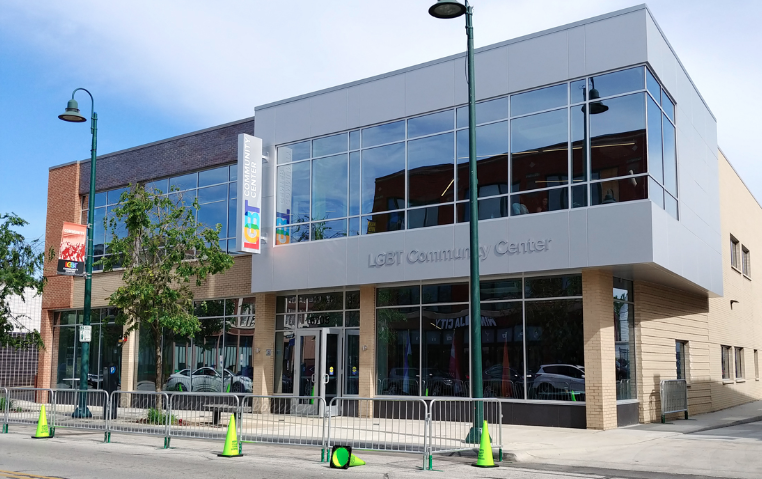 CMSD NEWS BUREAU
11/19/2020
CMSD's School of One has opened a site at the LGBT Community Center of Greater Cleveland, a partnership that might be the first of its kind in the country.
Classes, like those across the District, are remote for now but will be held at The Center in the West Side's Gordon Square area when public health conditions permit.
The LGBT Center, which is providing the space for free, is the second nontraditional site for the nontraditional, individualized high school. It joins one opened in 2018 at The Foundry, a nonprofit rowing and sailing facility in The Flats. The other seven School of One sites are in buildings shared with District schools.
CMSD Career and College Readiness Manager DaJon Battle proposed the partnership. She said the site might be a fit for LGBTQ youth are seeking a sense of community.
"I'm excited, " said Battle, who identifies as queer. "We are going to change students' lives."
Enrollment has yet to take off at what is formally known as the School of One: Solutions for Global Issues, but advocates believe the option will gain momentum as awareness grows. They also speculate that LGBTQ students might be distracted at the moment by COVID-related family and economic concerns brought on by the pandemic.
Seats will be limited at the new School of One site, which is not restricted to LGBTQ students.
School of One sites typically offer morning and afternoon sessions, capped at 15 students each. Due to the risk of COVID-19, the capacity of each session will be reduced to 10 when students eventually report to The Center.
Center Program Director Gulnar Feerasta looks forward to integrating the students with a leadership development institute and an after-school program that last year served 201 youth. She said many LGBT youth already frequent The Center, often changing into clothing that reflects their identities when they arrive and changing back before they leave.
"For the few hours they are here, their entire demeanor changes," Feerasta said. "This weight is lifted from their shoulders."
CMSD offers a variety of school models so students can find the right fit. And School of One is definitely for students who need a certain fit.
Students enroll in the School of One for various reasons. For example, some work or have children.
The individualized computer-based program currently serves more than 200 students, with the number fluctuating, or rolling, throughout the year as students – ranging from overage eighth-graders to 20-year-olds -- get back on track or graduate, some of them ahead of schedule. A handful of staff assist students as they work at their own pace.
Cheryl Dzuro, in her 32nd year of teaching, is excited about working at the newest School of One site.
"I saw this as an awesome, awesome opportunity to work with youth," she said. "We are providing a place where they can reach their full potential."
Feerasta said LGBTQ students who attend classes at The Center will get a warm – and understanding – welcome.
"The staff is so eager to have the youth here and have them in a space we didn't have," she said.
The School of One requires an application. To apply, go to www.clevelandmetroschools.org/SO1