Return to Headlines
CMSD teacher finalist for Ohio Teacher of the Year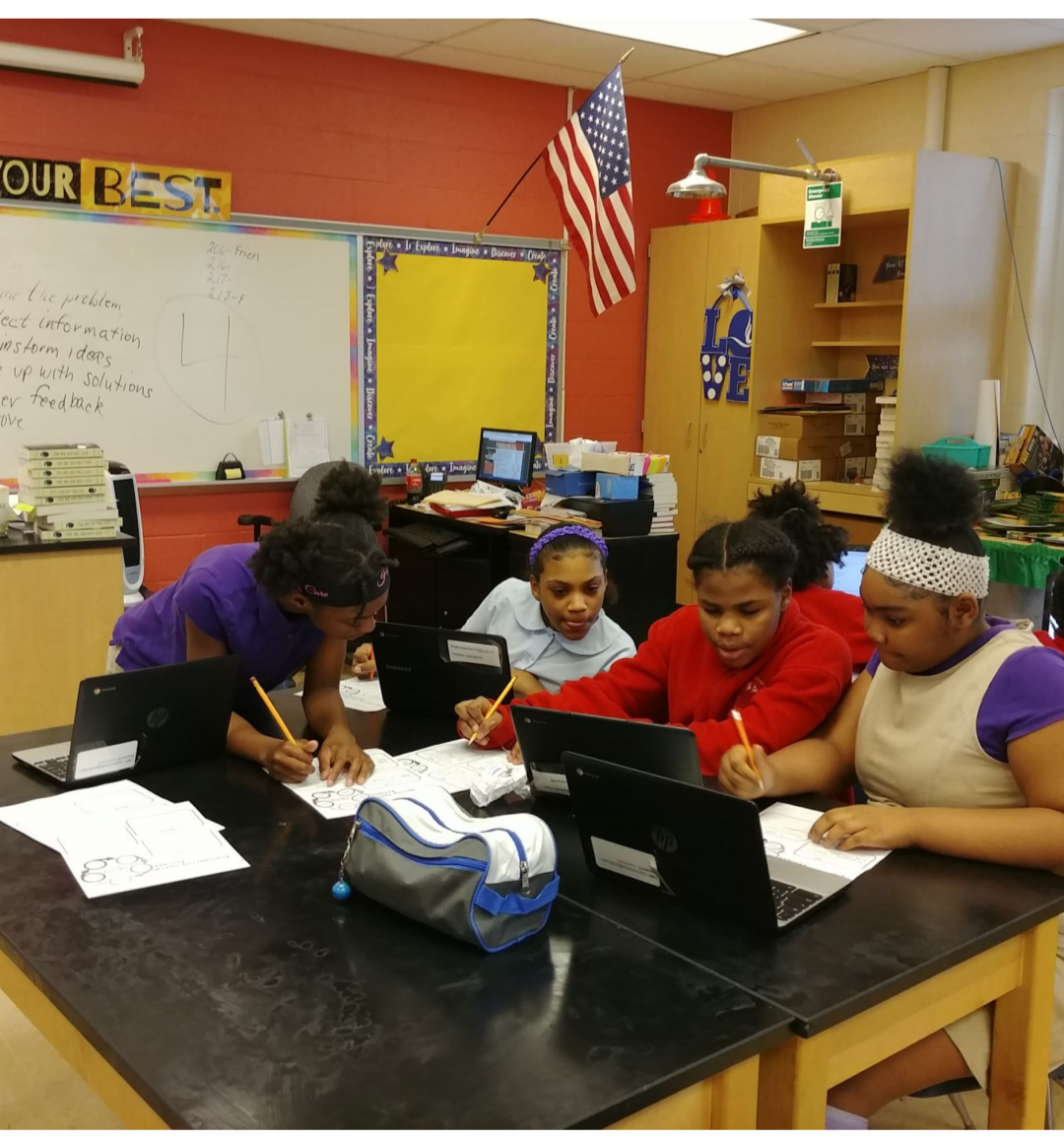 Some of Carla Neely's students at work.
CMSD NEWS BUREAU
7/26/2021
Carla Neely, a science teacher at CMSD's Warner Girls' Leadership Academy, is one of four finalists for 2022 Ohio Teacher of the Year.
Neely was chosen from among Teacher of the Year Award winners in each of the State Board of Education's 11 districts. She received the award for District 11.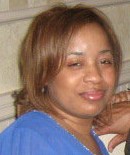 Neely said she was honored to be a finalist and promised to be a good representative for Warner Girls' Leadership Academy, CMSD and all the teachers of Ohio District 11.
"It is my goal to use my platform to discuss the positive things that are occurring within urban schools and to talk about solutions with regards to equality and equity," she said.
The other finalists are Kurt Russell, Oberlin City Schools; Allison Tomlin, Upper Arlington City Schools; and Maggie Oliver, Akron Public Schools. The state will announce the winner in the fall.
"I've met many amazing Ohio teachers," State Superintendent of Public Instruction Paolo DeMaria said. "It is a great honor for these educators to be recognized as some of the best among such an incredible field."
Neely, who teaches in the fifth and sixth grades, works to provide opportunities for African American girls in elementary and middle school grades and has spoken at events that give girls of color increased exposure to computer science.
She said recently that she chose urban education to make a difference and because the students need teachers "who don't give up on them." By teaching in elementary and middle school grades, she seeks to help her students build a foundation for success.
"I specifically chose girls because research continuously shows that the percentage of girls in science and STEM is small as compared with boys," she said. "The percentage of African American girls involved in those subjects and fields is even smaller."
Neely won a National Science Teachers Association award this year -- the Shell Urban Science Educator Development Award, sponsored by the Shell Oil Co. – and has earned the state's master teacher designation. She taught in East Cleveland for 16 years before joining CMSD in 2015.
This is the second time in four years that a CMSD teacher has been a finalist for Ohio Teacher of the Year. Catherine Duplisea of Orchard STEM School was a finalist the 2019 award.
To be eligible for the Teacher of the Year Award, candidates must be a licensed Ohio educator with at least five years of teaching experience in a state-approved public school for preschool through 12th grade, community school or career center
Local committees made up of educators and often parents and business leaders pick District Teacher of the Award winners. School administrators, other educators, parents, students and community members submit nominations.
A panel of education and community stakeholders will interview the finalists and pick the state Teacher of the Year. The Ohio Teacher of the Year will represent the state in competition for the National Teacher of the Year, who will be named in the spring.