Return to Headlines
Coach Ginn gets 200th win
CMSD NEWS BUREAU
10/13/2017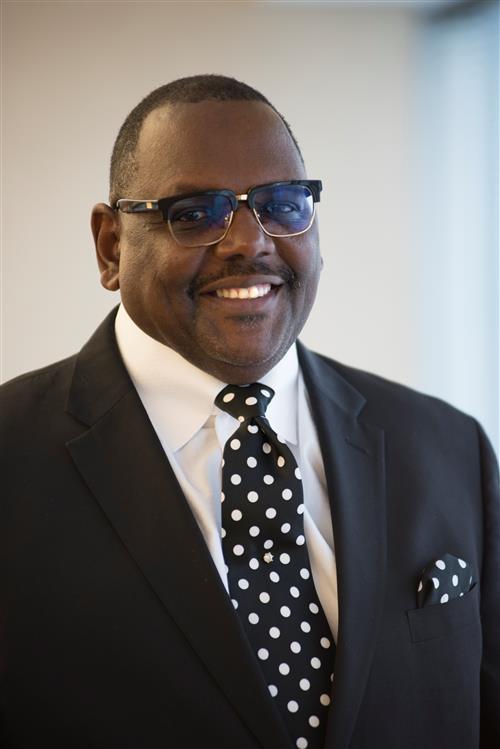 Glenville High School football coach Ted Ginn Sr. registered his 200th victory last weekend.
During that run, his Tarblooders have made numerous appearances in the state playoffs and battled twice for the Ohio champiosnship. Scores of protégés have gone on to play for big-time college programs or the National Football League.
The 200th win puts Ginn in an elite group of Ohio high school football coaches. But he says the wins that matter most occur off the field, when the players he seeks to mold steer clear of trouble and find success in other pursuits.
"I use football as the vehicle," he said. "It's impossible to talk about football without talking about education, school, the whole picture. My main purpose is not to win football games."
Ginn also is the founder and executive director of CMSD's Ginn Academy, which opened in 2007 and is believed to be the first all-male public school in Ohio.
Ginn Academy, which requires students to wear dress shirts and ties, showed a 95 percent graduation rate on its recently released state report card, earning an A. The school does not have a football team, so students play for their neighborhood schools.
Ginn, a 1974 Glenville graduate, played center and linebacker on the school team and worked two decades as a volunteer and paid assistant before taking over as head coach in 1998.
Since the early 2000s, he also has served as head track coach, leading teams to six state championships. In 2013, he was inducted into the Greater Cleveland Sports Hall of Fame.
Glenville High School has been a pipeline to Ohio State University, other collegiate programs and the National Football League.
Eight of his former players are in the NFL this season, including his son, Ted Jr., and two other players who are with the New Orleans Saints. Before spending time with the Baltimore Ravens and San Francisco 49'ers, former Glenville quarterback Troy Smith won the Heisman Trophy and led Ohio State to the 2007 National Championship Game.
Justin Hardee, who graduated from Ginn Academy in 2012 and played for Glenville, is on the Saints active roster as a defensive back but sees time on special teams.
When Hardee's mother died in December 2013, Ginn was a source of support and helped him remain strong. Hardee said Ginn also pushed him to earn three college degrees -- a bachelor's in communication and master's in education and sports management.
"His whole philosophy is to help inner-city kids, and not just in his area," Hardee said. "He's helped guys from all over."
Zacchaeus "Zack" Knight went on to play on the defensive line for the U.S. Military Academy at West Point. Knight, who is now a junior at the academy, said the coach's impact on his life has been immeasurable.
"Coach Ginn has been there to help me see past the expectations I had for myself and extend opportunities that I tried to turn away," said Knight, who was valedictorian of Ginn Academy's 2015 graduating class.
"Our relationship has always been more focused toward leadership development and life coaching," he said. "The key lessons he has taught me is what I lean on to carry me through my journey here at West Point."
Former Ohio State coach Jim Tressel and former Browns coach Sam Rutigliano dropped by the field for Ginn's 200th win. He said both are longtime friends whom he got to know through their mutual association with the Fellowship of Christian Athletes.
Ginn, who beat long odds to recover from pancreatic cancer, does not yet foresee a time when he will give up coaching.
But he would like to become sort of a "general manager," letting a younger coach take more control over on-the-field duties. That would allow him to continue guiding players on and off the field.
"I don't have a job; it is not a job for me," he said. "It's a calling. It's my life."