Return to Headlines
Board discussing planning proposals, other options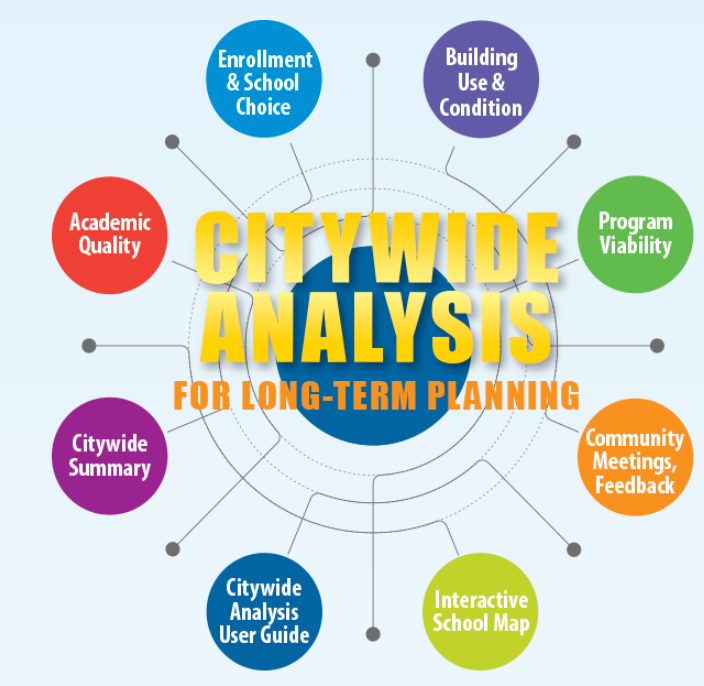 CMSD NEWS BUREAU
6/10/2019
The Board of Education will continue discussing proposals for the future of academic programs and facilities – along with some alternative options drafted after the District collected feedback from the community.
School board members reviewed the recommendations and options Saturday at a retreat in Geneva-on-the-Lake. The subject will come up again Tuesday during the board's work session at Max S. Hayes High School, and the board may call a special meeting for more discussion.
The alternatives focus on recommendations for relocating Tremont Montessori School, consolidating and relocating Dike School for the Arts and Bolton School and consolidating and relocating two K-8 schools for boys.
For details, go to qualityschoolsforCLEkids.org.
CEO Eric Gordon said the District made the recommendations to help fulfill The Cleveland Plan's goal of giving every family access to quality schools while also efficiently using limited resources.
The board and the Bond Accountability Commission had recommended that CMSD revisit its five-year-old building plan based on current neighborhood population and enrollment patterns, changes in academic programming and rising construction costs. The commission is an independent watchdog created to monitor the District's ongoing modernization program
CMSD, included a look at the future of academic programming and kicked off the planning process with seven community meetings in April. The meetings, as well as a presentation online, provided the public with data reflecting academic quality, enrollment trends and forecasts, and building use and conditions across the city.
The District drafted its recommendations based on the data and feedback gathered at that first round of meetings. CEO Gordon then conducted six more community meetings, beginning May 15 and ending June 1.