Return to Headlines
Virtual fair, information sessions to help with high school choice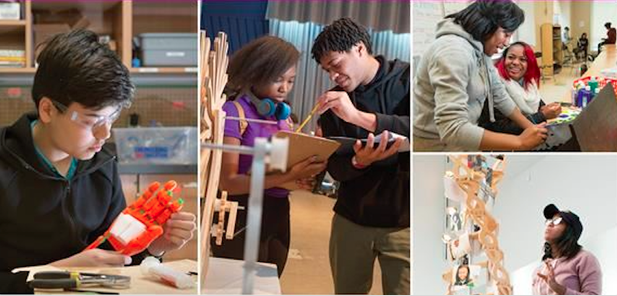 CMSD NEWS BUREAU
1/6/2021
CMSD will offer virtual information sessions and a choice fair to help parents and caregivers select the high schools that best fit their children's needs.
The first of four information sessions will be held Monday, Jan. 11. Parents and caregivers will receive an overview of the high school choice process and the District's choice portal, ChooseCMSD.org. A panel of CMSD high school principals and staff will discuss high school models and program options. Participants may ask questions.
On Monday, Jan. 25, the District will conduct an online version of the in-person choice fairs held in the past. The fair will give families a chance to meet virtually with representatives of individual high schools.
CMSD allows families to choose their schools, provided that space is available and, in a few cases, students meet admissions criteria. Most of the students involved in the high school choice process are now in the eighth grade, but families of students who are already enrolled in a high school and want to change also may submit choices.
The following are links to register for the information sessions. Those who register will receive a confirmation email with further information.
Saturday, Jan. 16: 10:30 a.m.-noon
Wednesday, Jan. 27: 1-2:30 p.m.
The choice fair is scheduled for 5 p.m. on Jan. 25. To register, go here.
The portal is open for submitting high school choices through Feb. 5. After the first round of student assignments are made, the portal will reopen from March 1 through April 23 for choosing both high schools and PreK-8 or K-8 schools. For more information, visit the portal.
Note: CMSD graduates can receive Say Yes to Education scholarships that pay up to the full value of tuition, minus federal and state aid, at all public colleges, universities and Pell-eligible training programs and more than 100 private colleges and universities across the country. To be eligible, students must live in the District or city of Cleveland and be continuously enrolled in a CMSD or partnering charter high school from ninth grade until graduation. More information on the scholarships is available at sayyescleveland.org.