Return to Headlines
Farewell Letter from Ms. Brodsky!
Campus International High School Students, Families, and Friends,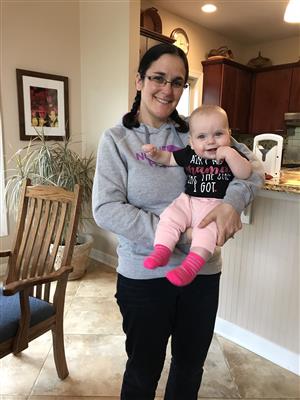 CONGRATULATIONS!!!! We have finally received word back from the International Baccalaureate Organization and we are just one logistical step away from being officially authorized as an IB World School to offer both the Middle Years and Diploma Programmes! This is no small feat. Our status can be completely attributed to the incredible amount of work and dedication of our staff, students, families, partners, and community members. As a school we have made an enormous evolution and I could not be more proud of how everyone has embraced the IB in our daily work. I hope you feel equally proud of this accomplishment and what it means for all of our students. Next year we will continue to evolve our curriculum and instruction, and welcome our first group of 11th graders as Diploma Programme candidates!
As we prepare for this next step in our journey as a school, I am sad to announce that I will not be continuing on the path with you. As you know, my personal life took a sharp turn this year when I became a mom. After an incredible amount of reflection, conversation, and introspection, I've decided to take a step back for a little while and focus my time 100% on my family right now. Over the course of my career so far, I have put a tremendous amount of energy into my work and into my growth as an educator and a leader, and now it's time for me to refocus that energy on my daughter for a little while. We are constantly encouraging our students to explore new things, develop their passions, and be risk-takers. I must continue to embrace the IB learner profile and be a risk-taker too. So I will be trying out life as a full time mom next year!
Thank you, from the bottom of my heart, for the opportunity to serve you and learn from all of you over the past few years. I will greatly miss the daily interactions with each of you, but look forward to remaining involved in supporting you and celebrating your accomplishments. I know our students are going to continue to be such positive voices in the world- spreading their influence and creating change. Kiddos- keep working hard, keep thinking deeply, keep asking questions about the world around you, and keep having fun while doing it!
Much love,
Amy Brodsky