Return to Headlines
Mayor calls for keeping focus on reform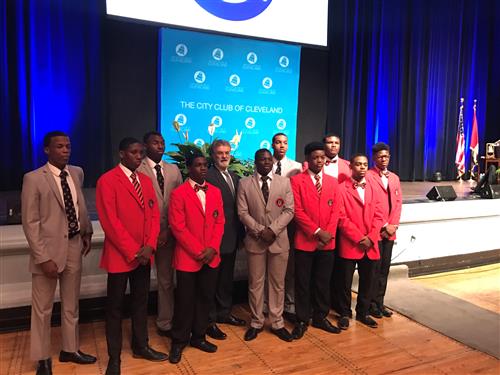 CMSD NEWS BUREAU
3/9/2017
Cleveland made a "core, transformative decision" to support school reform four years ago but must keep pushing in education and other key areas to achieve greatness, Mayor Frank G. Jackson said Thursday in his annual State of the City address.
Continuing the reforms charted by
The Cleveland Plan
led a list that also included reducing crime, maintaining services and sustaining economic development that has spurred hundreds of millions of dollars in investment and created thousands of jobs.
"Quality education for our children will retain and grow population and maintain and attract business, as well as provide opportunities for us to move into the future," Jackson told a special City Club forum at Public Auditorium.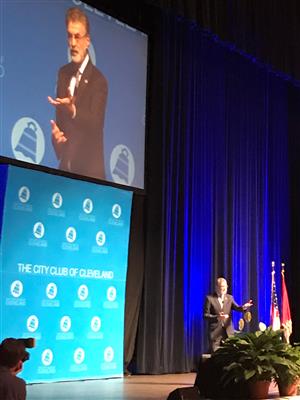 The overwhelming renewal of a critical CMSD operating levy in November was a "vote of confidence that we are moving in the right direction" in public education, said the mayor, who under state law appoints Board of Education members.
Voters initially approved the levy, which made the sweeping reforms possible, in 2012, and then gave solid backing to a bond issue for school construction and renovation two years later.
But despite improvements in education and other areas, the mayor said, "It's not enough. We must do more." He said the city is poised to be great but to get there must see that everyone prospers, including children who are coping with trauma.
Jackson said he was working with the District and others to connect CMSD graduates with jobs. The main goal of
The Cleveland Plan
is to ensure students are prepared for college and careers.
In a question-and-answer period that followed his address, the mayor called arts and culture essential to education.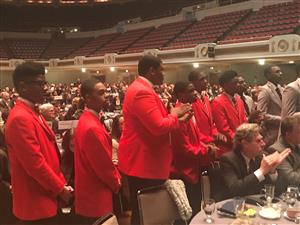 Students from CMSD's all-male Ginn Academy joined other audience members lined up to pose questions, but time ran out. Senior Theodore Donaldson, who plans to study theater and journalism at Kent State University, said he was going to ask what students could do to improve the community.
Board of Education Chair Anne E. Bingham welcomed the mayor's remarks.
"His leadership on education has been critical to moving the District forward," she said.