Return to Headlines
New teachers gearing up for school year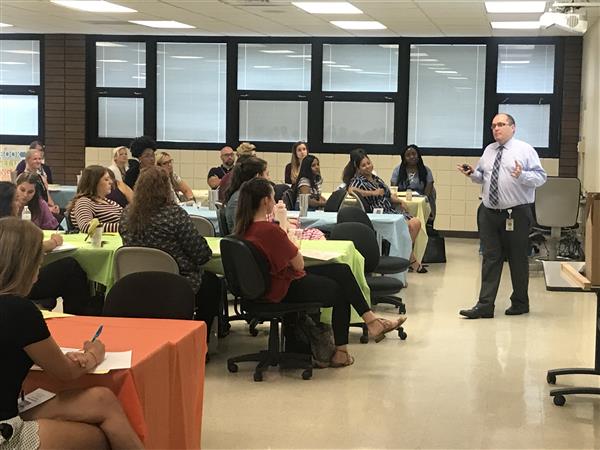 CEO Eric Gordon addresses new teachers at the District's BLUE Institute.
CMSD NEWS BUREAU
7/16/2019
Dozens of CMSD teachers, many new to the profession, others new to the District, are gathering for three days to prepare for the coming school year.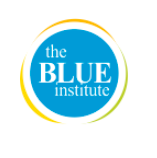 Seventy-five classroom teachers and other educators are attending an annual orientation program known as the BLUE Institute (BLUE stands for Build, Lead, Utilize and Engage) at the East Professional Center.
About half of the group teaches in kindergarten through third grade. Intervention specialists, who work with special-education students, also are well represented.
The number of new teachers is expected to grow to about 115 as positions are filled, but the total is sharply down after several years of large-scale hiring to replace teachers who retired or left for other reasons. CMSD has about 3,200 teachers.
"This is what we like to see," said Jacquinette Brown, director of professional development. "People are staying."
CEO Eric Gordon walked the teachers through 40 years of modern District history that began with flight and turmoil and is now marked by the progress being made under The Cleveland Plan.
He also covered the customized reform plan's cornerstones, including high-quality school options that give families choice, a shift of authority to principals and their teams and the central office's new role of serving schools, not dictating to them.
"Families Choose, Schools Educate, District Supports," said Gordon, repeating a CMSD mantra. "That's what we are trying to do. We have to continue empowering you to educate kids."
Christopher Horne will teach ninth-grade English language arts and debate at John Adams College and Career Academy, a year-round school that will begin classes July 29. He also will start a debate team at the school, a new model launched in 2017.
Horne, 27, is from Detroit but is familiar with the District after working with local charter schools for two years through the Teach for America program.
"I believe CMSD is the best opportunity for me to support students in need and support my needs," he said.
Author and educator Sharroky Hollie will deliver the orientation's keynote address on Thursday. He is a nationally known expert who provides professional development in cultural responsiveness.
Have a story idea for the CMSD News Bureau? Email it to newstips@clevelandmetroschools.org.