Return to Headlines
CMSD fares well in national tests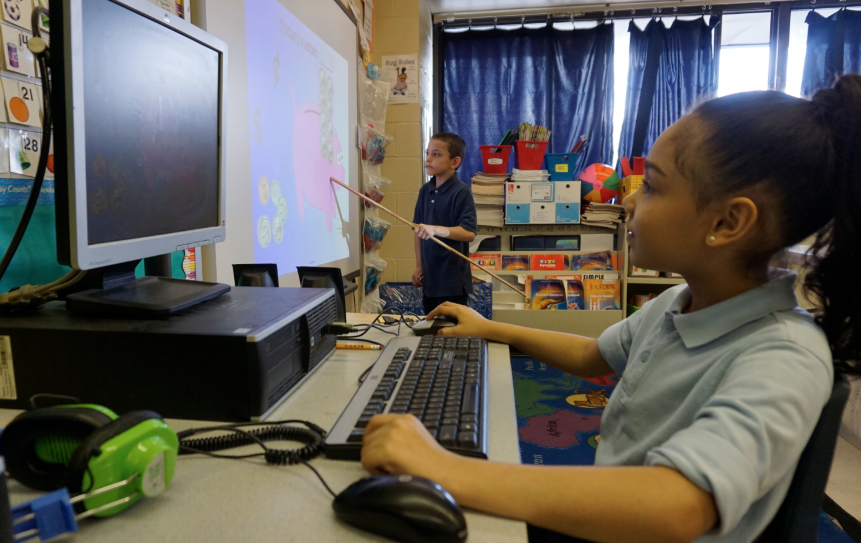 CMSD NEWS BUREAU
10/30/2019
The new Nation's Report Card is out, and it shows CMSD faring well in reading and math when compared with districts across the country.
Officially known as the National Assessment of Educational Progress, the tests are given every two years to fourth- and eighth-graders. Nearly 600,000 students participated this year.
The 2019 NAEP, released today, shows:
Eighth-graders improved in reading and fourth-graders held steady from 2017. Meanwhile, reading scores nationwide, representing districts large and small, declined sharply.
CMSD fourth-graders made significant gains in math that stand out among those in other urban districts. Improvement among special-education students helped drive the increase.
CMSD eighth-grade math scores dipped slightly, but scores for the nation as a whole fell significantly.
"Like the results found on the new Ohio state report card we received last month, these results confirm that CMSD is making progress," Chief Executive Officer Eric Gordon said. "We know that we have a long way to go, but we are clearly gaining momentum."
The National Center for Education Statistics, an arm of the U.S. Department of Education, oversees NAEP. CMSD is among 27 urban districts – known collectively as the Trial Urban District Assessment -- that voluntarily make their NAEP results public.
Fourth-grade math scores climbed nationwide when compared with 2017, but CMSD was among five TUDA members showing the most significant gains. The other districts were Denver, Detroit, the District of Columbia and Clark County, NV, which includes Las Vegas.
And CMSD's improvement in eighth-grade reading came as scores for the nation as a whole fell markedly. Eleven TUDA members saw substantial declines.
"Cleveland posted gains in eighth-grade reading while the nation and many cities showed major losses," said Michael Casserly, executive director of the Council of the Great City Schools, which serves 76 of the nation's largest school systems. "The reforms that the city school system has been pursuing over the last several years are producing clear gains in student achievement. Many kudos to Cleveland, its leaders, teachers and students."
Because NAEP has remained consistent over time, not changing like state tests, Gordon considers it to be the truest gauge of the District's performance.
Cleveland first made headway on NAEP four years ago, drawing praise from Casserly. He said CMSD's gains that year were "uniformly larger and better than any other school district in the country."
The District still ranks near the bottom in NAEP, placing ahead of Detroit. But Cleveland's scores are now comparable to those in cities like Baltimore, Milwaukee, Philadelphia, Dallas, Fort Worth and Fresno, districts CMSD formerly trailed.
The new NAEP results come a month after release of a promising state report card. CMSD improved in many areas and ranked near the top in the state for growth in graduation rate, K-3 literacy improvement and performance index, a composite of all test scores.