Return to Headlines
Students from 4 schools perform Disney musicals (Video)
CMSD NEWS BUREAU
3/31/2020
The magic of Disney came alive on stages at four CMSD schools this school year as they participated in a partnership between the District, Playhouse Square and Disney.
At George Washington Carver School, 30 students in third through fifth grade performed "The Lion King."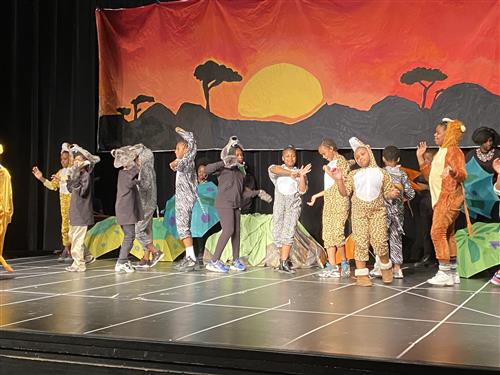 For Shelby Kammer, a Carver kindergarten teacher and the show's director, this is a dream come true.
"I did theater since I was in kindergarten, actually, maybe even a little bit before," said Kammer. "And I love the impact it has on children and young adults alike. It gives them competence, it challenges them."
Carver, along with Douglas MacArthur Girls Leadership Academy, William Rainey Harper and Clark schools, took part in this year's Disney Musicals in Schools program. They began rehearsals two days a week back in the fall, with assistance from Playhouse Square teacher artists.
This 17-week residency is provided through the partnership between CMSD, Playhouse Square and Disney. Due to the shutdown of schools and other restrictions ordered by Gov. Mike DeWine, the four schools were unable to do a joint performance at Playhouse Square.
Kammer says "The Lion King" is one of the hardest shows to perform.
"It is 75 percent music and a lot of singing and dancing," said Kammer. "It also has three different languages in it. That's something that's been a really unique experience for the kids."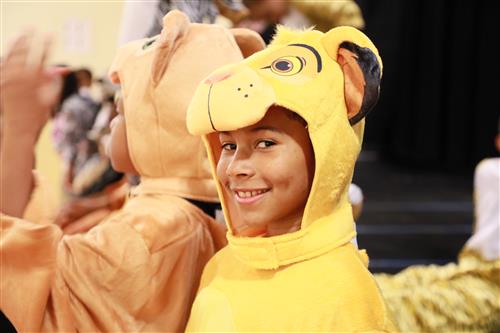 While learning their lines and choreography, the scholars also learned a lot about themselves.
"t's been an unbelievable transformation," said Kammer. "I mean, It kind of makes me emotional when I think about it."
Kammer says the Carver staff was strict with the students who were in the show and their behavior. The students had to stay out of trouble and become role models for the other students at the school.
"And I think that we have made such strides with such a supportive administrative team," she said. "I think having this production has given our scholars something that they care about so deeply."
Eleven-year old Miricale plays Nala in the play. She said she used to get into trouble but realized she wanted to be in show and is now happier.
"I stopped fighting," she said. "My grades are better than last year."
Kammer says Miricale isn't the only student who has improved grades and attitude.
"Since being a part of 'The Lion King' the students are consistently challenging themselves to be their best selves," she said.