Return to Headlines

Workday@CMSD
Volume 1, Issue 2
June 2018

Welcome to the first edition of the Workday@CMSD newsletter.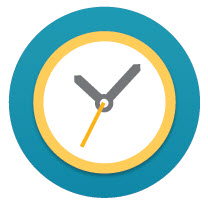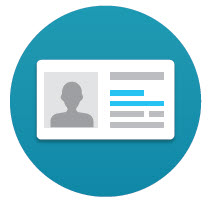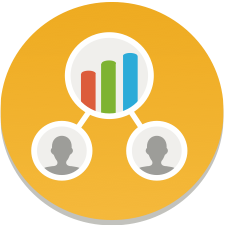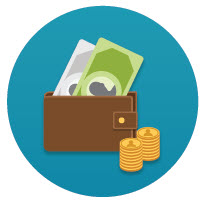 The newsletter is intended to keep you informed of all things Workday. Workday Usage presents a snapshot of how we're accessing the system, What's New keeps you informed of our latest accomplishments using Workday and What's Coming offers insight into upcoming operational improvement using Workday. Lastly, the Workday Tips & Tricks section highlight a quick tip from our CMSD Workday website. Also included is information on upcoming Workday training sessions. As the newsletter evolves, new special interest segments will be added including Workday training updates and a Spotlight segment that recognizes individuals making a difference with Workday.
CMSD Wins the 2017 Kerzner Project of the Year
December 12, 2017 marked the one year anniversary of the launch of Workday at CMSD. As many will agree, the journey was not easy, but through the efforts of more than 100 CMSD team members from Talent, Finance, Operations, Academics, and Administration, in partnership with Navigator and Workday, we successfully delivered a unified platform that is transforming how we do business within the District. In addition to a successful implementation, we delivered, on time and on budget.

As a result of our hard work, CMSD was named winner of the 2017 Kerzner Project of the Year award for the successful implementation of Workday. This award is the highest honor given to one organization each year by the Northeast Ohio Chapter of the Project Management Institute (PMI) to recognize a large and complex project that best delivers superior organizational results. This win places CMSD in league with other outstanding companies in the region. Previous winners include University Hospitals (2015), Vitamix (2014) and Jo-Ann Fabrics (2013).
This award was accepted in recognition of the dedication, commitment, and hard work of everyone at CMSD. Without you, this would not have been possible. Available to accept the award were; John Scanlan, former Chief Financial Officer, Rod Houpe, Chief Information Officer and Tim Oberschlake, Navigator Partner and Program Manager for the CMSD Workday implementation.
Operational Efficiency
Workday has created opportunities for us to implement operational efficiencies that leverage the technology to streamline and automate many of our business processes. Below are two successful improvements that were made since going live with Finance & Procurement in July 2017.
Benefit Open Enrollment


We are happy to announce that we successfully used Workday to administer the 2018 Benefit Open Enrollment program. Workday made it easy for all employees to completion their 2018 benefits elections. This automated process allowed the Benefits team to monitor progress and proactively reach out to employees to provide assistance. Because of the ease of use, all CMSD employees took advantage of this feature. As a result, not one paper form was submitted for 2018 benefit elections.

Employee W2 and 1095-C Forms


Workday also made it easier to prepare and issue employee W2 and ACA 1095-C forms. Not only did employees receive paper copies of their forms, they were also able to view their forms online and print extra copies if needed.

Workday 30 Enhancements


Workday 30 enhancements are live. Each year during the months of March and September Workday releases new functionality and enhancement. As these releases are announced, our teams review the enhancement to identify required actions while vetting which "optional" features to implement. On March 1oth, we successfully implemented many Workday 30 enhancements in production. The latest enhancements include improvements for Android, iPad, and iPhone. Below are a few of the updates:

Ability to access ACA forms on the Benefits section of your worker profile using Android, iPad, and iPhone,
Easily view Workday announcements on the Workday banner, and
Quickly view the frequently used dashboard that allows easy viewing items such as time off, enter time, org chart, and payslip.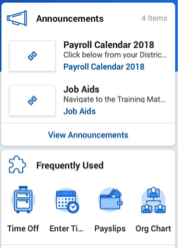 What's Coming
SmartFind Express Improvements
The Talent team is currently developing plans to improve some of the processes in SmartFind Express (SFE) which is an important tool for substitute management. The goal is to simplify and streamline some of the back office processes to make them more efficient and easier to manage. Plans include development of additional job aids and training materials and more robust communication including Q&A sessions, FAQs, and SmartFind fact sheets.
Workday Tips & Tricks: Purchasing Technology

Purchasing technology for academic or business use requires advanced planning to ensure that the new technology is delivered, configured, installed, and fully functional when you need it.
A technology purchase may require the following process steps:
Instructional Technology Consult (Identify best-fit technology)
Order Entry/Approval in Workday
Vendor Processing (Build/Ship)
Inventory Process/Asset Tagging
Receive Goods in Workday
Configuration Process
Technology Installation (i.e.: Interactive panels)
According to Instructional Technology, processing time for technology orders below $25,000 can range from 45-90 days while processing time for purchases greater than $25,000 can range from 75-120 days. Technology orders submitted during the months of May, June, and August through November often have the longest processing times due to increased demand across the District.
To learn more about planning your next technology order, check out the Technology Order to Delivery Process tip sheet on the CMSD Workday website under Quick Links/Tips & Tricks or click here to view the Tips & Tricks library.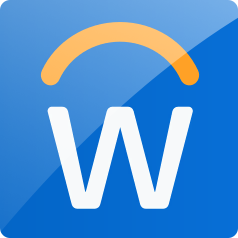 Workday Usage
Workday Portal
| Usage Period | Unique Users | Sessions on phone | Sessions on tablet | Sessions on desktop |
| --- | --- | --- | --- | --- |
| January | 7,224 | 22,091 | 385 | 6,987 |
| February | 7,229 | 21,347 | 322 | 6,902 |
Workday Website
Usage Period
Homepage
Employee
Job Aids
Manager
Job Aids
Finance & Procure-
ment Job Aids
Tips & Tricks
FAQs
January
89,000
687
69
208
192
492
February
82,202
612
74
200
162
361
View as a Web Page

Cleveland Metropolitan School District


1111 Superior Ave E, Cleveland, OH 44115