Return to Headlines
Let's Welcome our New School Leader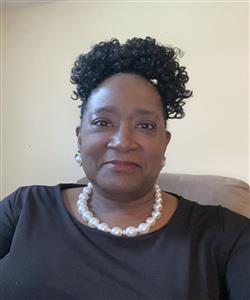 "If you make great music, you can become a mold breaker or a trailblazer. It's a little scary to do that because you can't always see what's in front of you, but you're clearing out a path for people behind you to follow." Anthony Evans
Hello Campus International High School families!
My name is Karen Byron-Johnson and it is with a grateful and excited heart that I introduce myself to you as the Interim Principal of this fine school. Principal Kim El-Mallawany has captained this vessel through its inaugural waters, bringing many of the early visions and dreams to fruition. I bid my friend and colleague Godspeed and smooth sailing as he his family move on to the next leg of their journey. My calling to be an educator started when I was a second grader and it has been my good fortunate to have taught in and stood as instructional leader in some of the finest schools in Cleveland. I am closing the book on thirteen wonderful years as the principal of Whitney M. Young Leadership Academy and High School; chapters filled with many firsts, many victories, millions of dollars of scholarships awarded and numerous local and state distinctions. I will forever love the Warrior family and wish them continued good health, happiness and success.
My goal for CIHS as its instructional leader is this; the assurance that as we graduate the first class of seniors and engage four cohorts of scholars, the investment in this school and the IB curriculum made by students, parents and educators continues with joy and rigor. As a staff and faculty, we will strive to meet these goals in the midst of the challenges brought to us by COVID-19. Our first weeks will be remote but they will be filled with learning, investigating, exploring and researching the many areas that comprise the high school experience. Details and specifics will be forth coming so please stay tuned. My first ask of you as parents is to contact the school via phone at your earliest if your Trailblazer does not have access to a computer or wifi. This information is vital and I appreciate your quick response if your scholar as this need.
I am proud to be a Trailblazer and stand at the ready to partner with the greater school community to make Campus International High School a standard of excellence in the city of Cleveland.