Return to Headlines
Report underscores need for Say Yes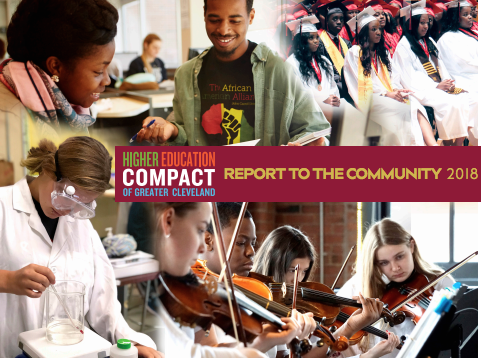 CMSD NEWS BUREAU
3/26/2019
A new report on CMSD graduates' college readiness and enrollment shows why Cleveland decided to join Say Yes to Education.
The Higher Education Compact of Greater Cleveland's annual report, released Monday, highlighted familiar patterns. Students are graduating in larger numbers, but in a trend widely attributed to cost, fewer are going on to postsecondary studies.
To view the full report, go here.
In January, Say Yes to Education designated Cleveland as its fourth U.S. chapter. The organization, founded by philanthropist George Weiss, helps communities provide scholarships that fill gaps in tuition for college and other postsecondary education; it also helps align services to keep students and families on track to success.
CMSD's graduation rate has reached a District record of 74.6 percent and is up 22 percentage points since 2011. Yet, the proportion of graduates enrolling within one year after leaving high school has dropped from 61 percent in 2012 to 45 percent in each of the last two years. And the rates of those who stay in college longer than a year and graduate in four years have dipped recently.
While readiness indicators show more work remains to be done, the proportion of students requiring remediation in math or English fell from 76 percent in 2012 to 58 percent last year.
The arrival of Say Yes Cleveland has stirred interest: 1,947 seniors, 83 percent of the current class, have filled an initial Say Yes application and 1,451 have applied to a college, almost all of those to colleges universities and certificate programs eligible for Say Yes funding.
Only 1,073, slightly less than half, have completed a Free Application for Federal Student Aid, or FAFSA. Say Yes scholarships help pay the cost of tuition minus federal and state aid.
Mayor Frank G. Jackson founded the compact in 2011 to better equip CMSD graduates for college and career. The group brings together a number of educational institutions, community partners and funders.
For more information on Say Yes, go to sayyescleveland.org.