Return to Headlines
CMSD campaign inspires Browns statewide attendance push (Video)
CMSD NEWS BUREAU
8/5/2019
The Cleveland Browns Foundation has launched a statewide attendance initiative that was inspired by CMSD's Get 2 School, You Can Make It! campaign.
The foundation, lead partner in CMSD's drive to improve attendance, has teamed with the Ohio Department of Education and researchers at Proving Ground at Harvard University to start the Get 2 School, Stay in the Game! network.
Public schools in Canton, Maple Heights, East Cleveland and nine rural districts will receive support and resources to address chronic absenteeism, a nationwide problem. Ohio, like many other states, defines chronic absenteeism as missing at least 10 percent of the school year, or 18 days.
Campaign strategies that prove to be effective in those schools will serve as models for other network members. Districts can join the network for free.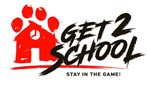 CMSD kicked off Get 2 School, You Can Make It! in 2015, promoting the importance of attendance with billboards, yard signs and radio ads. The Browns have provided incentives for students and schools that improved attendance, including visits from players.
A lack of clean or appropriate clothing is among barriers that can cause students to miss school. "Special Teams Packages," uniforms and other clothing supplied by the Browns Foundation and Shoes and Clothes for Kids, have helped boost attendance. (Watch a video story about Special Teams Packages.)
The Browns announced the creation of the attendance network Saturday at FirstEnergy Stadium before the team's annual Orange and Brown Scrimmage. Renee Harvey, vice president of the foundation, praised CMSD officials, saying: "We have become so passionate about this cause, and it's entirely because of them."
Browns owner Dee Haslam said the team approached District CEO Eric Gordon about how it could assist the schools, and he recommended helping to spread the word about the importance of good attendance. She said the goal of the network is to make Ohio a national leader not only in attendance, but also in achievement and graduation.
"We've got a tremendous amount of work to do, and this is just the beginning," she said.
CMSD worries not just about chronic absenteeism, but what it calls "off-track" attendance. That is why the Cleveland campaign works to reduce the percentage of kids who miss more than 10 days in a year.
District data shows that students who are absent more than 10 days score an average of 15 points lower on state math tests and 12 points lower on reading tests. They are 34 percent less likely to graduate from high school and 9 percent less likely to meet Ohio's Third Grade Reading Guarantee.
CMSD's rate of chronic absenteeism has decreased from 35.2 percent to 30.2 percent since the District began its campaign.
For more information, on the Get 2 School, Stay in the Game! network, go here.